Economic Sentiment Falls, Driven By Sharp Decrease In Confidence In Finding A New Job
Economic sentiment decreased over the past two weeks. The Penta-CivicScience Economic Sentiment Index (ESI) fell 1.6 points to 31.8, driven by the largest decrease in confidence in finding a new job in over a year.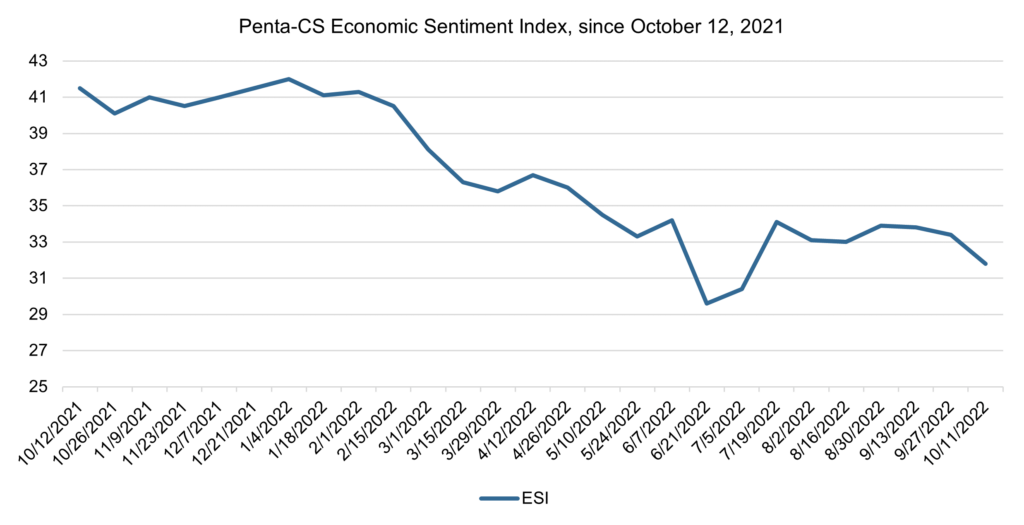 All five of the ESI's indicators decreased over the past two weeks. Confidence in finding a new job changed the most, decreasing 4.9 points to 40.7, the indicator's lowest point in over a year. 
—Confidence in personal finances fell 1.0 points to 48.1.

—Confidence in the overall U.S. economy fell 0.7 points to 31.5.

—Confidence in making a major purchase fell 0.7 points to 19.0.

—Confidence in buying a new home fell 0.5 points to 19.8.
Despite the unemployment rate falling in September to 3.5% from 3.7%, there is growing concern with the labor market. While the unemployment rate fell, the job market showed signs for concern, including an October 4 Bureau of Labor Statistics report finding U.S. job openings falling by 6.2% in August. Additionally, the rate of layoffs began to slightly tick up, increasing 1% in August as some predicted the U.S. economy will begin losing 175,000 jobs a month.
Leading financial executives, including Ken Griffin and Jamie Dimon, are predicting a U.S. recession is imminent. They cite continued concern over rising inflation and interest rates, as well as Russia's invasion of Ukraine as a few of the reasons.
While wages rose 0.3% on a monthly basis in September, the growth has failed to keep up with inflation—which remains a top concern for the Federal Reserve. On Friday, October 2, New York Federal Reserve President John Williams affirmed the Fed's focus on combating inflation, warning of more interest rate hikes and that the unemployment rate is likely to rise.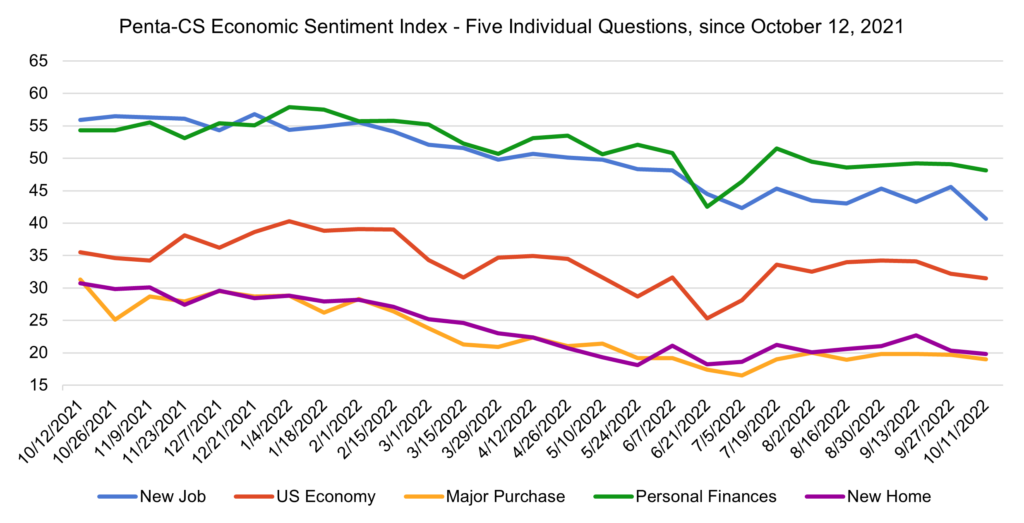 The ESI's three-day moving average began this two-week stretch at 31.3 on Wednesday, September 28 before trending downward to a two-week low of 30.5 on Thursday, September 29. The three-day then trended upward to a peak of 34.0 on Thursday, October 6, before falling to 30.5 close out the session.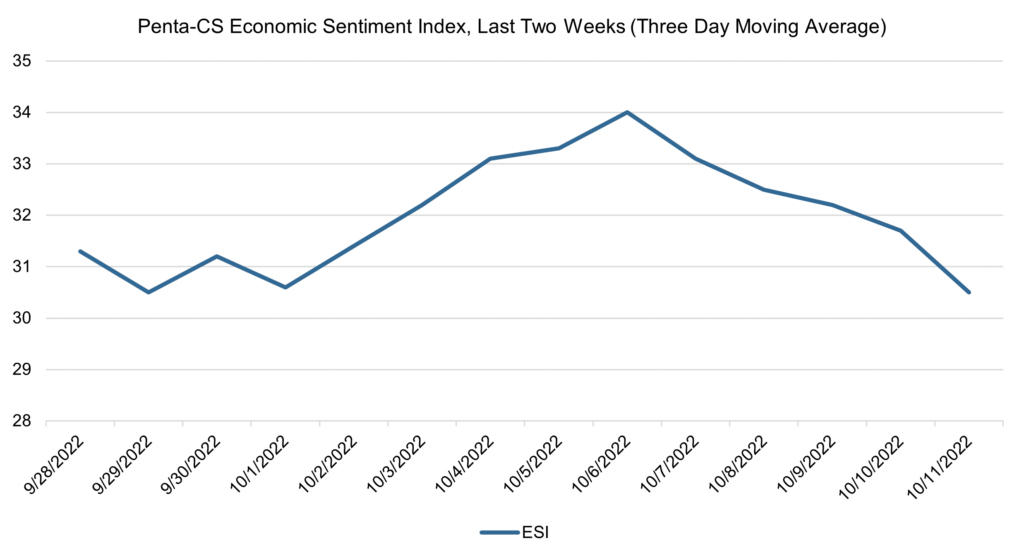 The next release of the ESI will be Wednesday, October 26, 2022.