Economic Sentiment Rises Despite Fears Of Recession
Economic sentiment increased over the past two weeks. The Penta-CivicScience Economic Sentiment Index (ESI) rose 0.3 points to 32.2, driven by an increase in confidence in personal finances.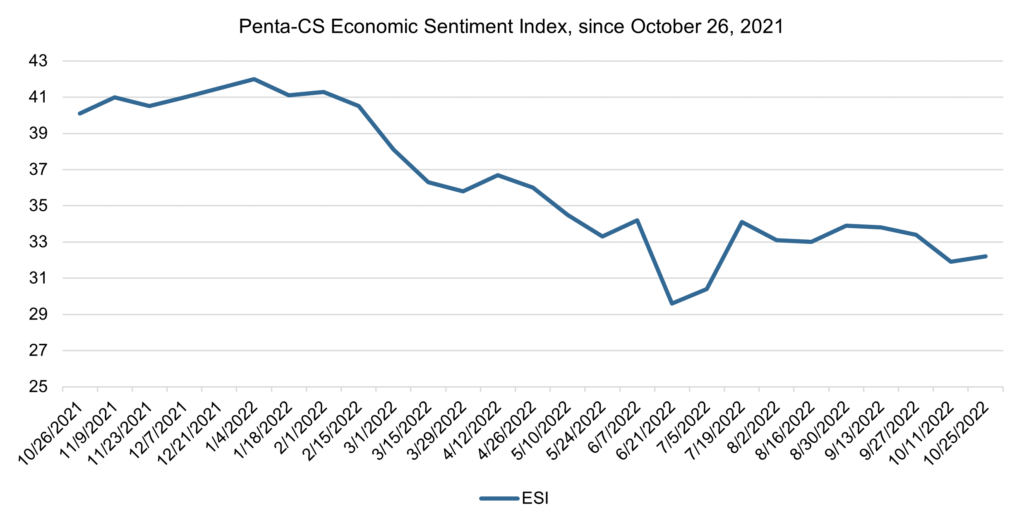 Four of the ESI's indicators increased over the past two weeks. Confidence in personal finances changed the most, increasing 1.7 points to 50.0.
—Confidence in finding a new job rose 1.0 points to 41.6.

—Confidence in the overall U.S. economy rose 0.3 points to 31.8.

—Confidence in buying a new home fell 0.1 points to 19.6.

—Confidence in making a major purchase fell 1.2 points to 18.0.
While there have been signs of a potential economic downturn, confidence in personal finances increased over the past two weeks as earnings reports from major banks suggest that U.S. consumers remain in a strong position. For instance, Bank of America consumer deposits grew 1%, and credit card spending grew 13% in their most recent quarterly earnings, while American Express customer spending jumped 21% year over year.
Yet, 63% of employed consumers are living paycheck-to-paycheck as of September 2022, compared to around 57% just one year ago. This rise is largely attributed to wages failing to keep up with inflation despite the fact that they have increased 4.9% over the past year.
This trend comes as U.S. households prepare for a recession, with new surveys showing 76% of respondents are making changes to their lifestyle in preparation for the downturn and the number one adjustment being delaying major purchases.
An updated GDP report, which economists predict will show that the U.S. economy grew in Q3, is scheduled for release on October 27. A model produced by the Federal Reserve Bank of Atlanta predicts an increase of 2.9%, even amidst persistent inflation and interest rate hikes.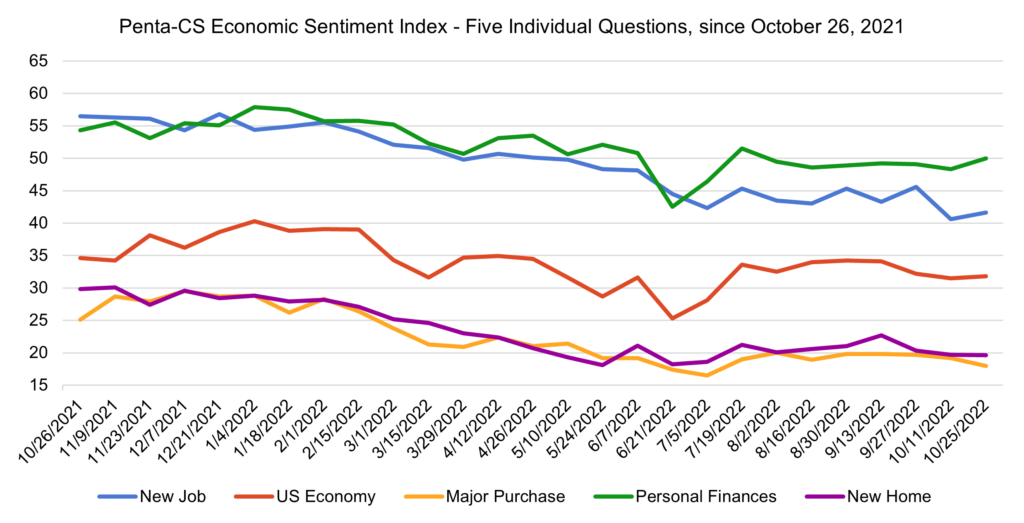 The ESI's three-day moving average began this two-week stretch at a low of 29.6 on Wednesday, October 12. It trended upward to 33.5 on Monday, October 17 before falling to 31.2 on Friday, October 21. The three-day average then trended upward to a peak of 33.8 on Sunday, October 23 before falling to 32.0 to close out the session.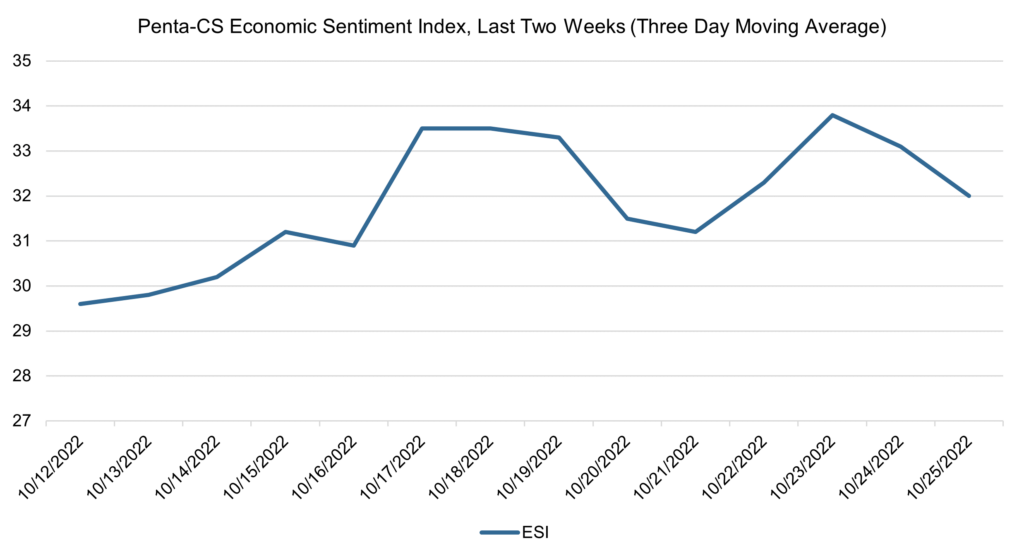 The next release of the ESI will be Wednesday, November 9, 2022.