Economic sentiment jumps at fastest pace since July 2022
Economic sentiment increased over the past two weeks. The Penta-CivicScience Economic Sentiment Index (ESI) rose 1.4 points to 34.8, the largest increase since July and the fourth consecutive rise.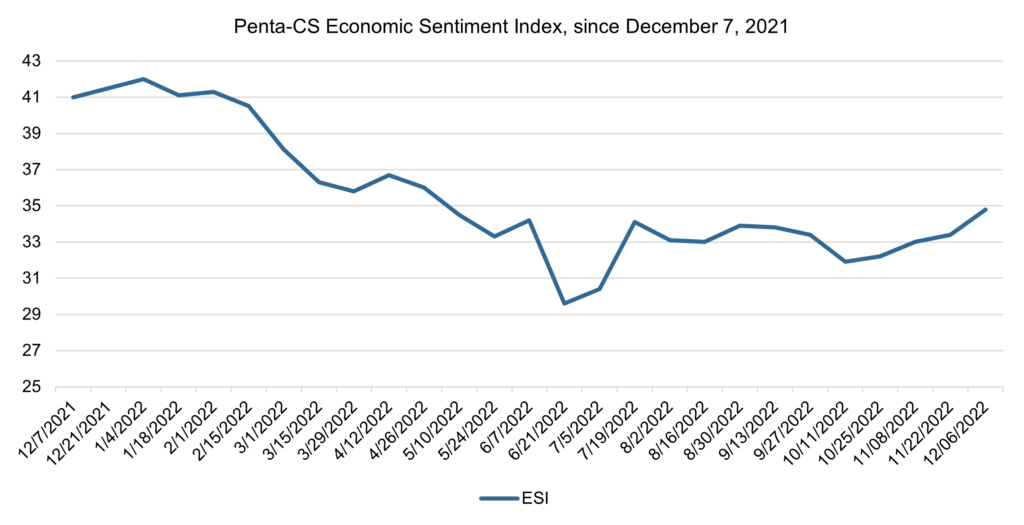 Four of the ESI's five indicators increased over the past two weeks. Confidence in buying a new home improved the most, increasing 3.6 points to 22.1, its largest increase in more than a year.
—Confidence in making a major purchase rose 3.0 points to 20.4.

—Confidence in finding a new job rose 1.5 points to 41.5.

—Confidence in personal finances rose 1.3 points to 52.9.

—Confidence in the overall U.S. economy fell 2.3 points to 37.2.
Meanwhile, both personal and disposable income rose 0.7% in October according to the Bureau of Economic Analysis. The rise in income has not translated into savings, with the personal savings rate at 2.3%, the lowest point since 2005. This represents a significant decrease from peak pandemic levels when the personal after-tax savings rate was greater than 30%. Some experts predict the heightened spending to continue happening in the short term due to the cushion some Americans built during the pandemic.
The job market continued to be a bright spot for the economy, with the U.S. adding 263,000 jobs according to the Bureau of Labor Statistics—beating the 200,000 that Bloomberg had predicted. The growth in jobs was strong across the economy as gains were spread across industries, including 88,000 in leisure and hospitality, 55,000 in health care, 42,000 in government, 24,000 in other services, 23,000 in social assistance, 20,000 in construction, 18,000 in information, 14,000 in manufacturing, 14,000 in financial services, and 6,000 in professional and business services.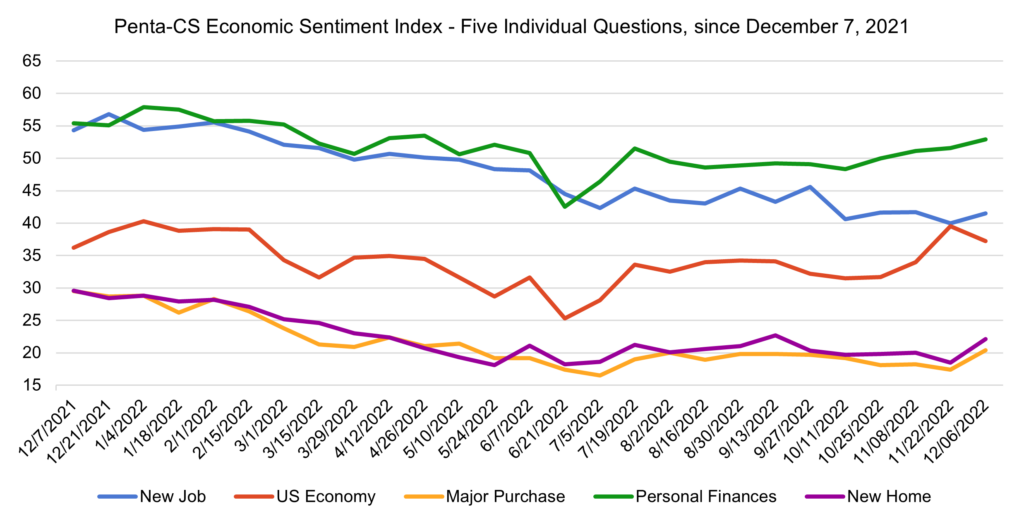 The ESI's three-day moving average began this two-week stretch at 34.8 on November 23. It fell to 34.1 on November 28 before rising to a peak of 36.0 on November 29. The three-day average then trended downward to a low of 33.7 on December 2, rose to 35.8 on December 5, then fell to 35.1 on December 6 to close out the session.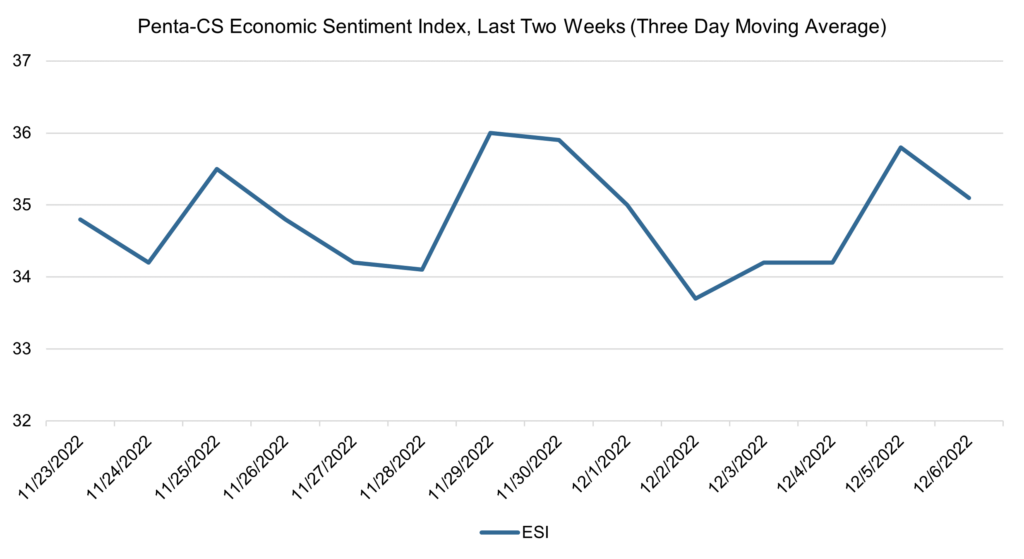 The next release of the ESI will be Wednesday, December 21, 2022.