Economic sentiment rebounds after three consecutive drops
Economic sentiment increased over the past two weeks after reaching its lowest point since October 2022 last reading. The Penta-CivicScience Economic Sentiment Index (ESI) rose 0.9 points to 33.4.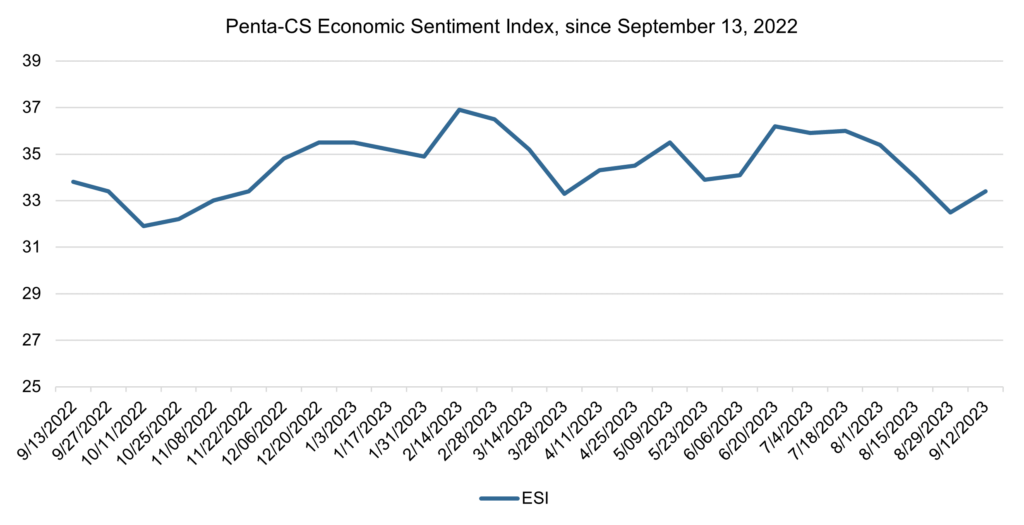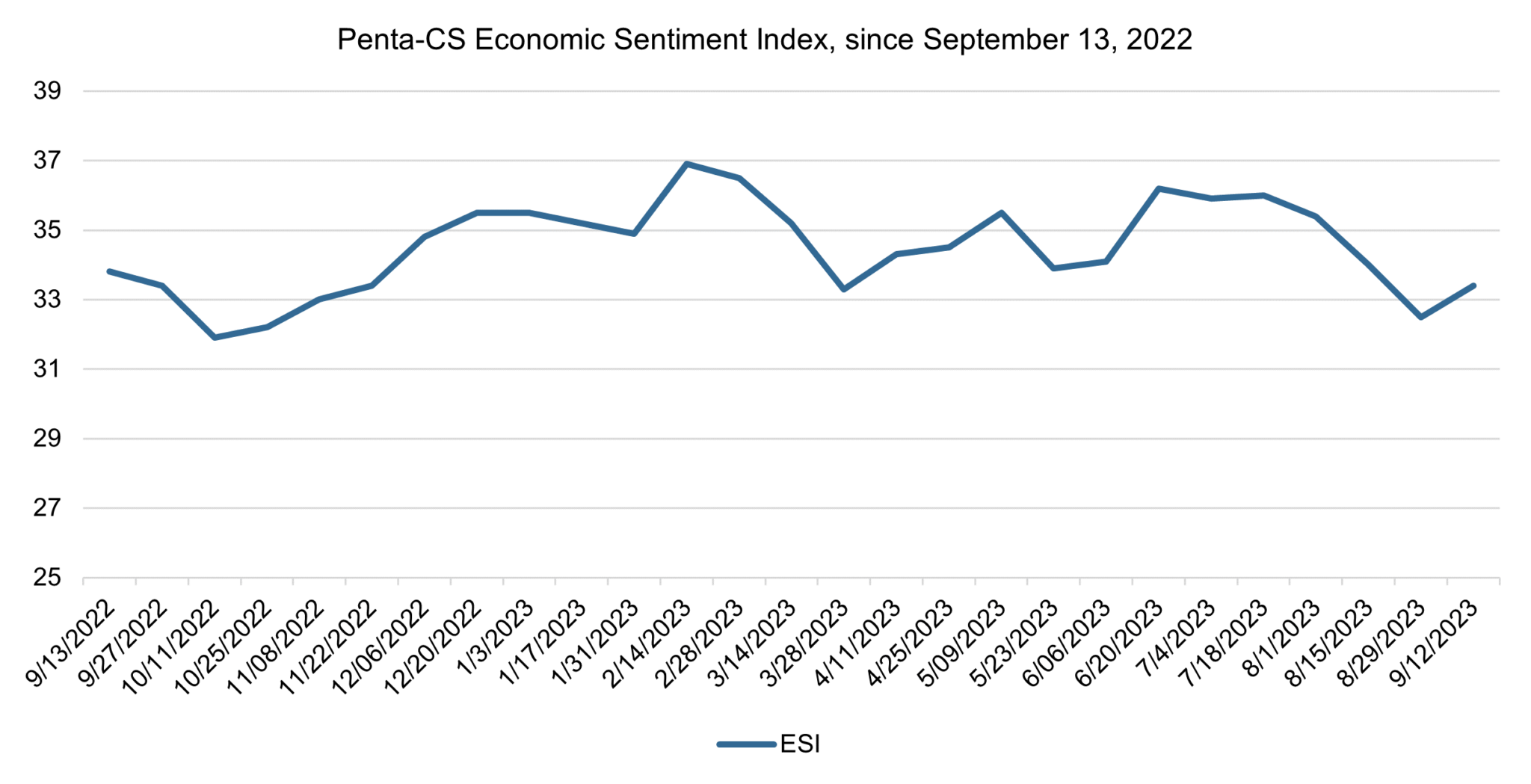 Three of the ESI's five indicators increased over the past two weeks. Confidence in the overall U.S. economy increased the most, rising 2.8 points to 33.6—its second largest single-reading increase of the year.
—Confidence in making a major purchase rose 1.3 points to 22.5.

—Confidence in personal finances rose 0.6 points to 51.8.

—Confidence in finding a new job fell 0.3 points to 39.2.

—Confidence in buying a new home fell 0.4 points to 19.5—its lowest point since November 2022.
A series of reports showing better than expected performance for the U.S. economy on a number of different metrics has led economists to boost their GDP forecasts and raised questions as to whether the Federal Reserve's GDP forecasts will be adjusted as well.
An unofficial estimate produced by the Atlanta Fed has GDP expanding 5.6% on an annualized basis in the third quarter—a sharp departure from the Federal Reserve estimate from three months ago. Although the Atlanta Fed's estimate is unofficial, it highlights the change in sentiment occurring among economists.
The Feds effort to bring down inflation saw positive signs as the Commerce Department's second estimate for the second quarter of 2023 showed that U.S. GDP grew at an annualized rate of 2.1%, slightly down from the initial estimate of 2.4%. Gross domestic income showed an even smaller expansion, growing at only a 0.5% annual rate in Q2.
Averaging the GDP and GDI—a common way to split the difference between the two—shows 1% growth over the last year, which places it in the sweet spot of the Fed's goal.
High interest rates likely impacted consumer spending in August, as Visa's U.S. Spending Momentum Index fell to 97.2 in August (seasonally adjusted).
Additionally, the unemployment rate rose to 3.8% in August, driven in part by an increase in the labor force participation rate, without a massive round of layoffs. Treasury Secretary Janet Yellen noted that some loosening of the labor market is "important and a good thing."
Acting U.S. Labor Secretary Julie Su said the job growth slowdown shows the economy is shifting from the recovery of pandemic-era job losses to "continued stable, steady growth," which is what is needed to achieve a soft landing.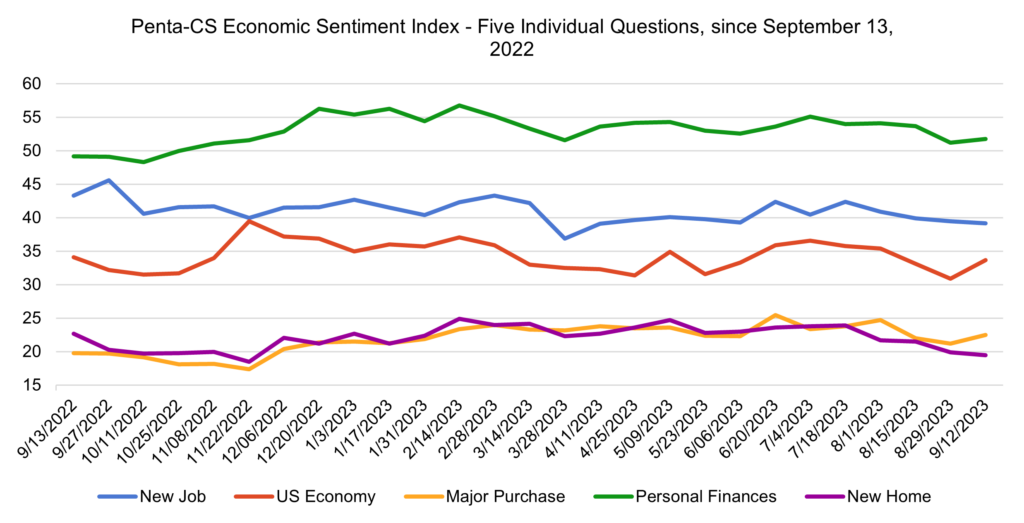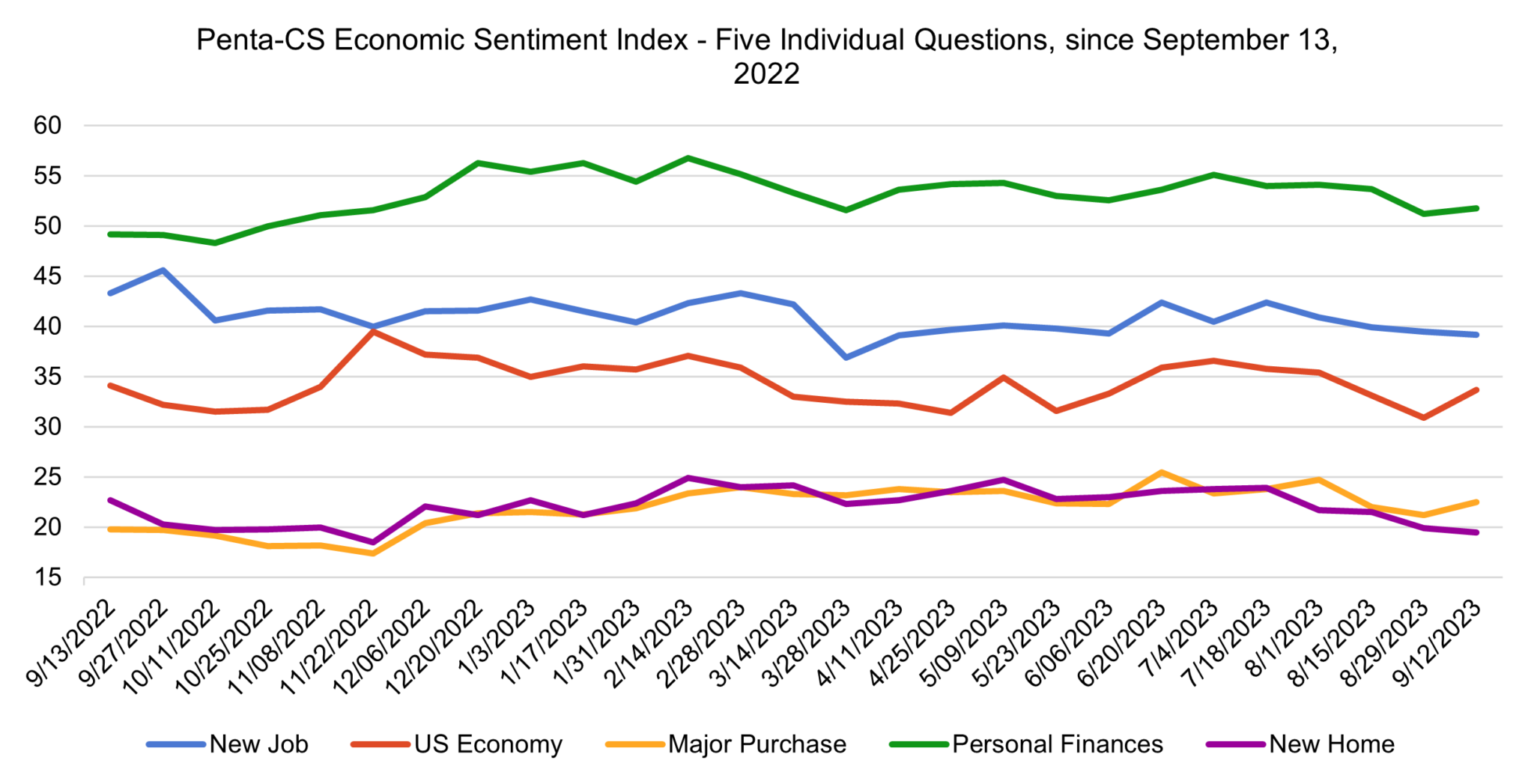 The ESI's three-day moving average began this two-week stretch at 31.8 on August 30. It fell to 31.6 on September 1 before rising to a peak of 35.6 on September 5. The three-day average then trended downward to a low of 31.5 on September 9 before trending up to 35.5 on September 11 to close out the session.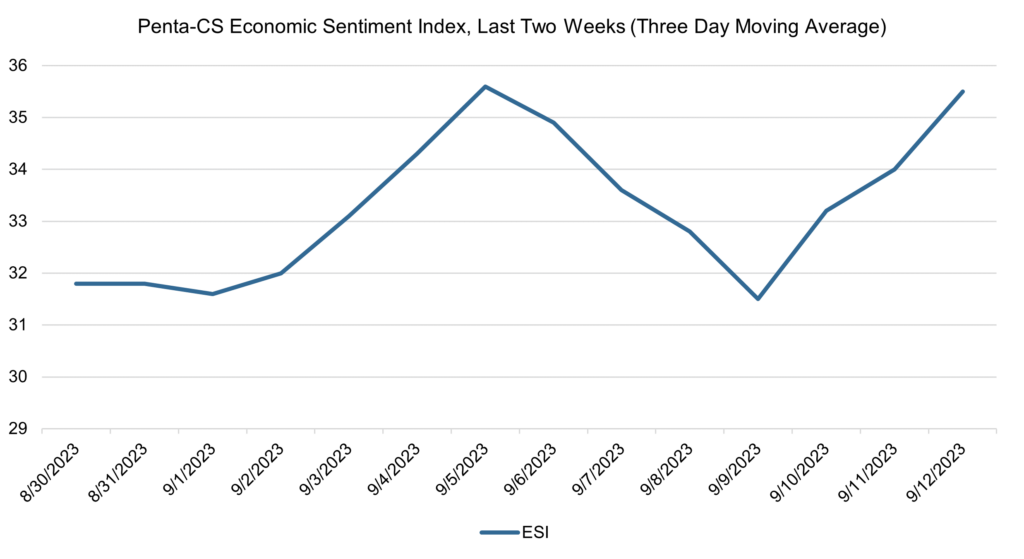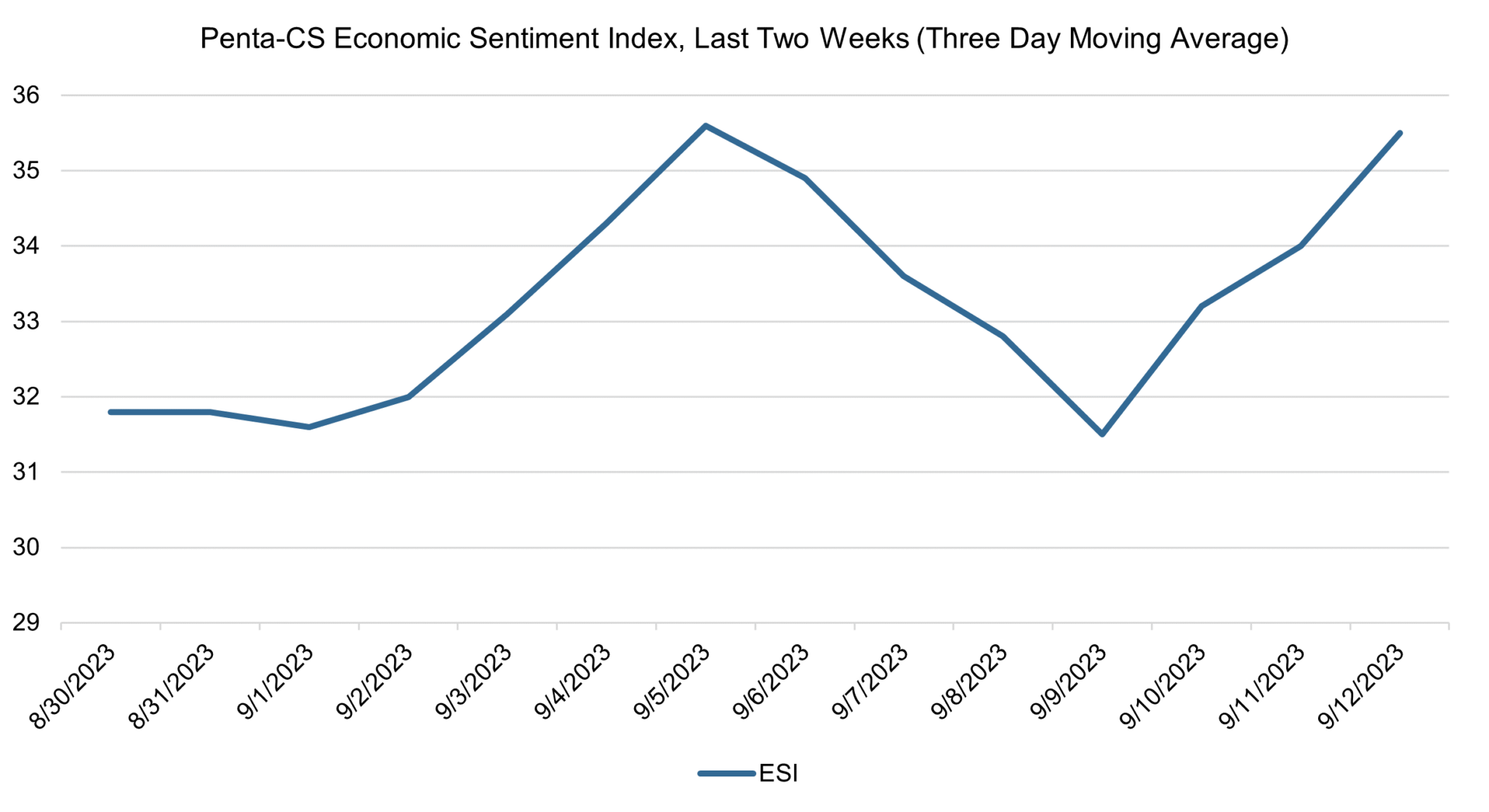 The next release of the ESI will be Wednesday, September 27, 2023.