Economic sentiment drops to 2023 low
Economic sentiment decreased over the past two weeks, reaching its lowest point since October 2022. The Penta-CivicScience Economic Sentiment Index (ESI) fell 1.5 points to 32.6.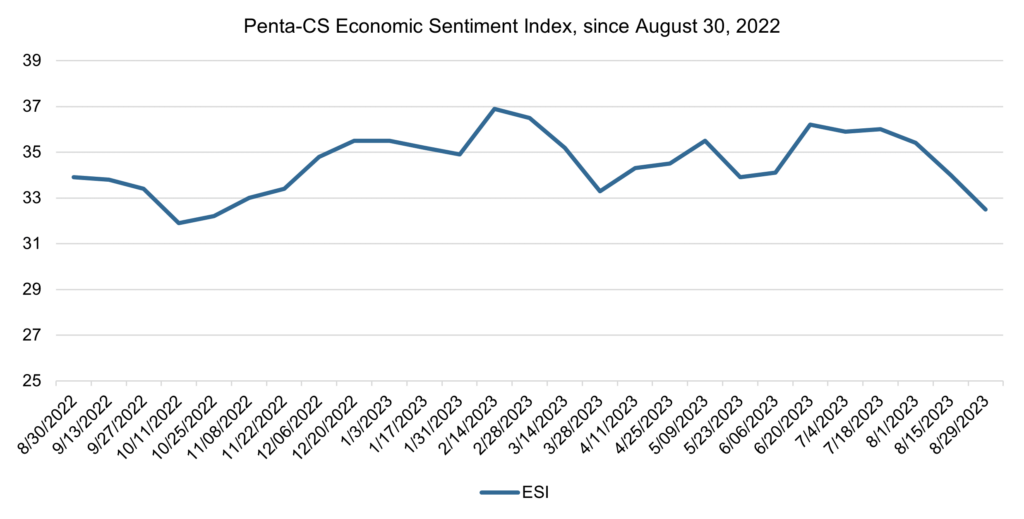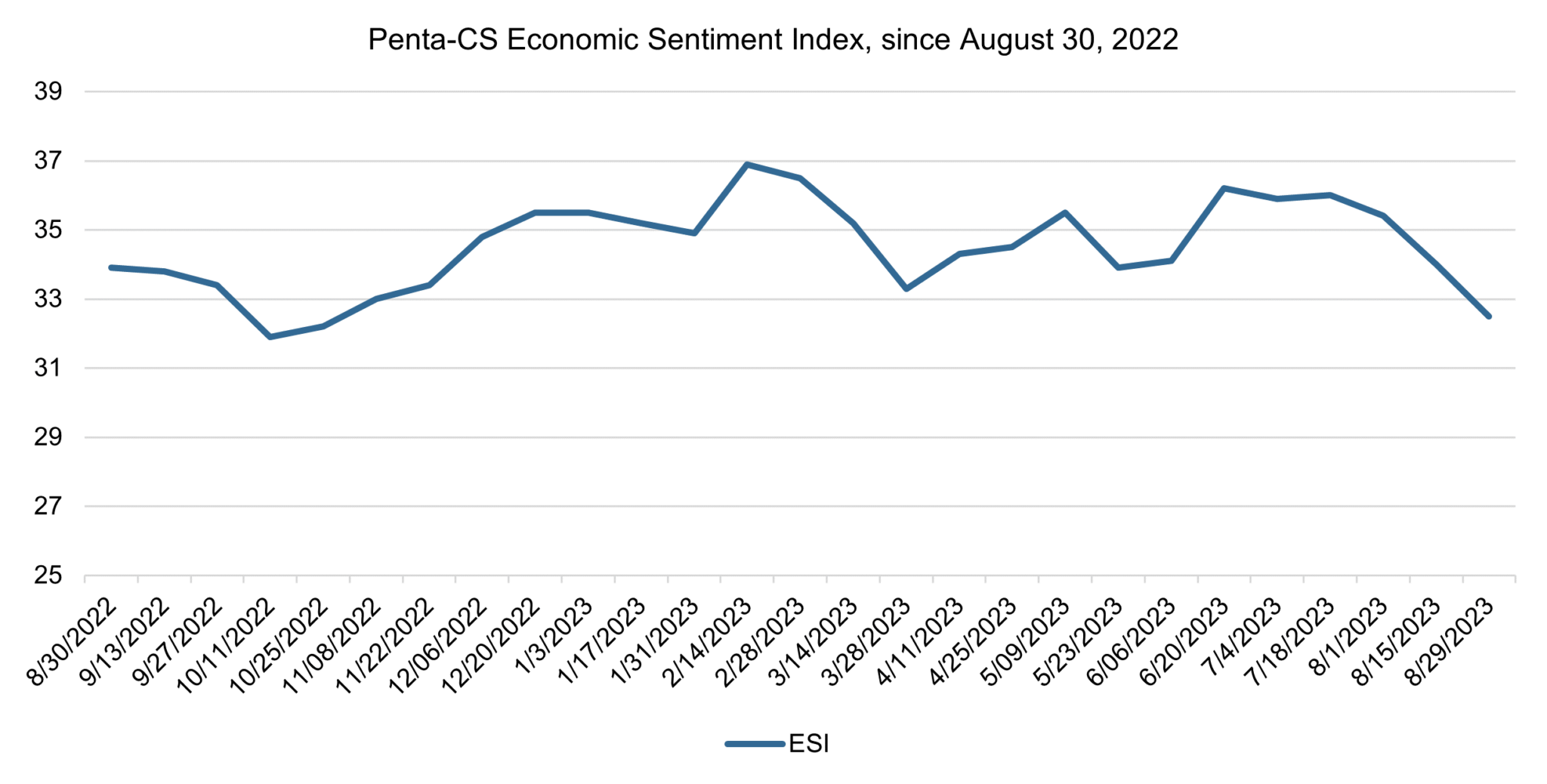 All of the ESI's five indicators decreased over the past two weeks. Confidence in personal finances decreased the most, falling 2.5 points to 51.2—its largest single-reading decrease in more than a year.
—Confidence in the overall U.S. economy fell 2.2 points to 30.9—its lowest level in more than a year.

—Confidence in buying a new home fell 1.6 points to 19.9.

—Confidence in making a major purchase fell 0.8 points to 21.2.

—Confidence in finding a new job fell 0.4 points to 39.5.
On August 25, Fed Chair Jerome Powell said that the Federal Reserve may need to raise interest rates further to combat inflation, although he noted the progress made on price pressures and risks from the surprising strength of the U.S. economy.
The strong growth of the U.S. economy stands in contrast with other economies and could mean the U.S. is raising interest rates as other countries enter rate cutting cycles. For instance, China has seen its growth fall from an 8% annual pace to a projected 3% for the rest of the year and both it and Chile have already begun cutting interest rates while others are expected to follow.
Meanwhile, the housing market remains undersupplied for current demand. The lack of supply is due to a number of factors, including mortgage rates (the 30-year average rate currently stands at 7.23%, a 22-year high)—which are especially high when compared to the lower rates most homeowners locked in before the current hiking cycle began: more than nine of every 10 U.S. homeowners with mortgages pay an interest rate below 6%. Total existing-home sales decreased 16.6% in July compared to a year ago and their sales price rose 1.9% from one year ago to $406,700. Elevated mortgage rates and the relatively low supply are the primary drivers of the low number of sales.
According to data from the Bureau of Labor Statistics, U.S. job growth for the past year was weaker than expected, although still very strong. The agency reduced its March 2023 employment gains estimate by 306,000 jobs in its most recent revision, which amounts to about 25,000 fewer net jobs added per month when spread throughout the past year.
According to the Financial Times, economists are predicting the next jobs report, to be released September 1, will show non-farm payrolls grew by about 170,000 in August, which would mark the slowest rate since January 2021.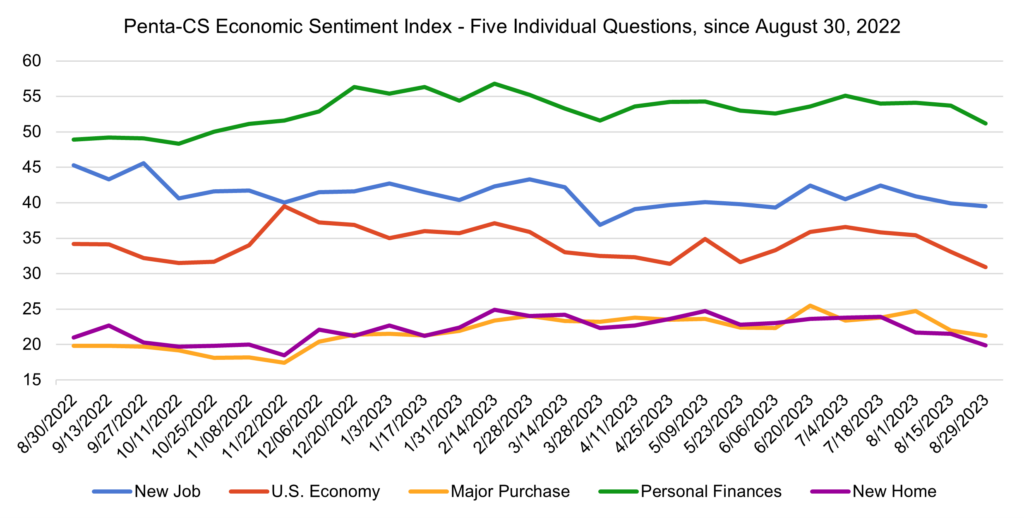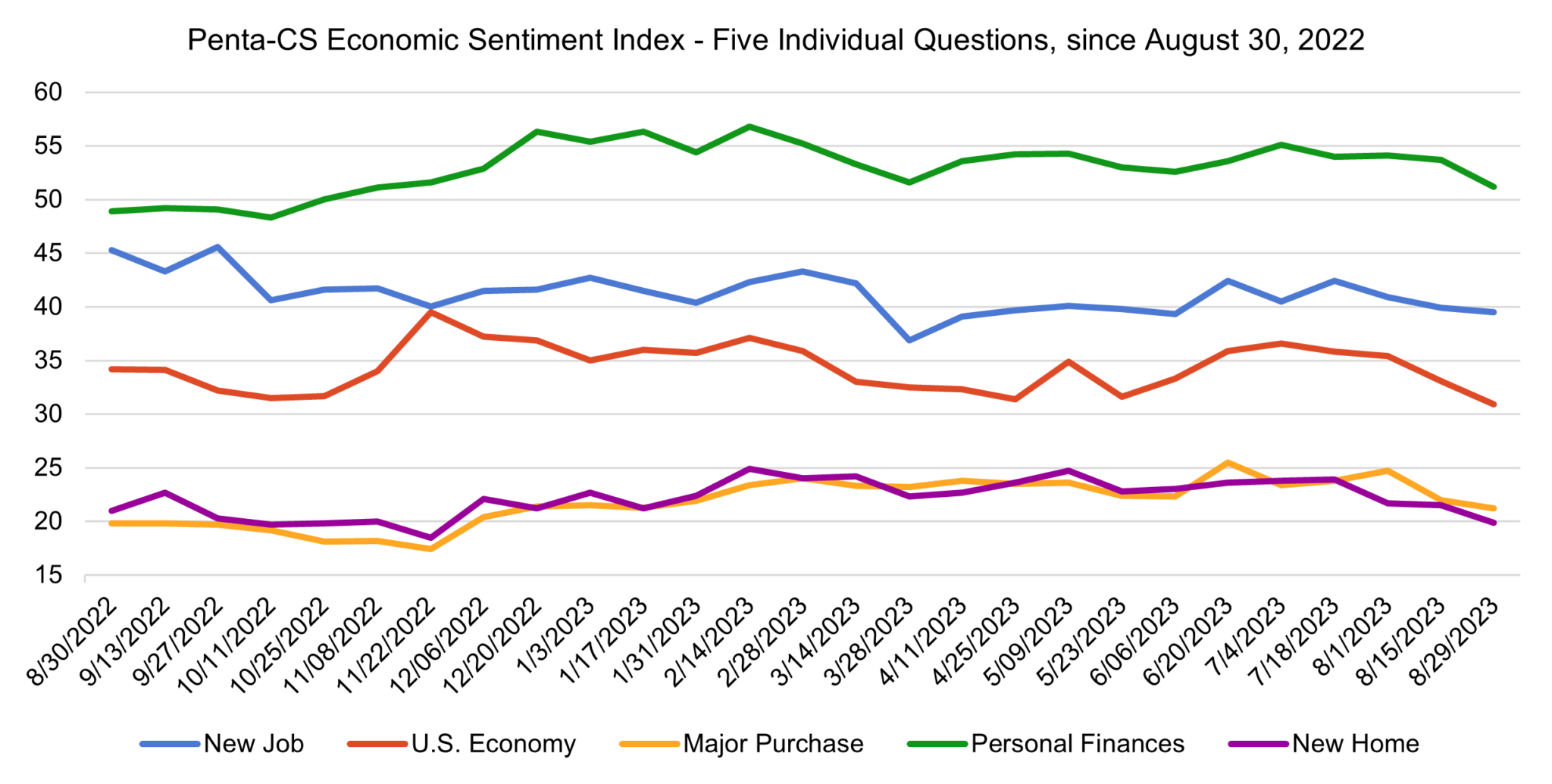 The ESI's three-day moving average began this two-week stretch at 32.9 on August 16. It rose to 33.3 on August 19 before trending downward to 32.1 on August 21. The three-day average then rose to 32.7 on August 22 before falling to a low of 31.1 on August 25. To close out the session, the three-day moving average trended up to 34.2 on August 29.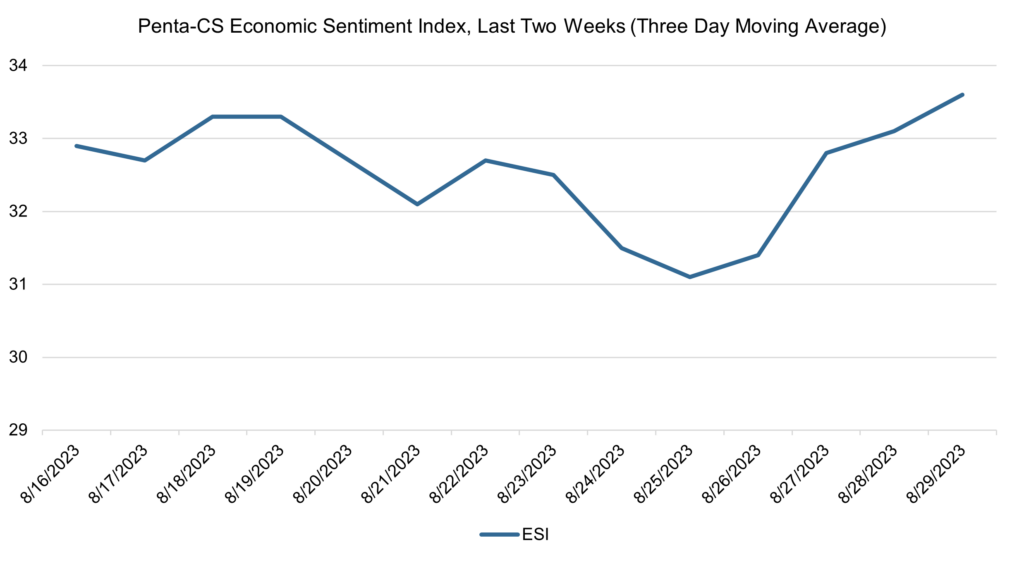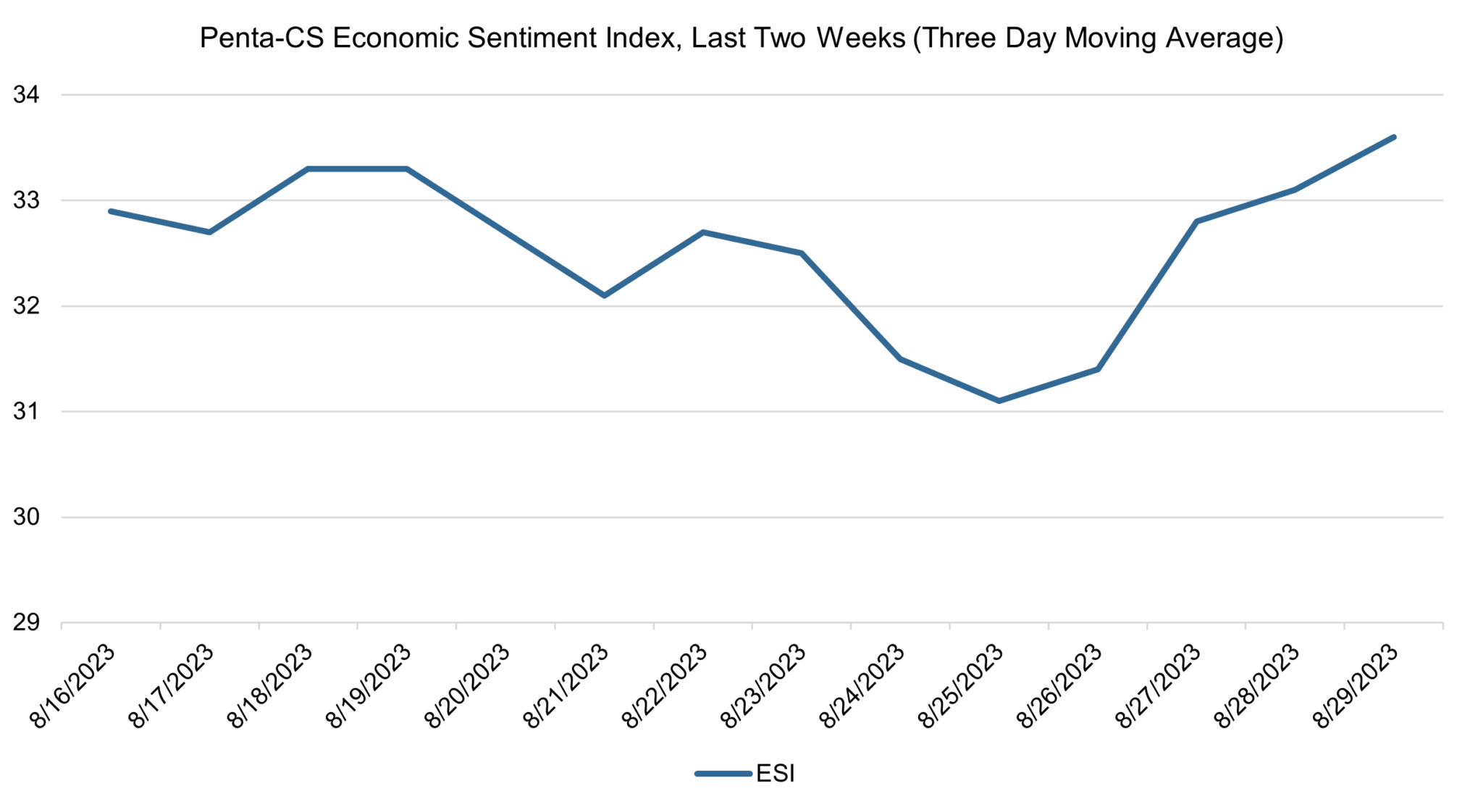 The next release of the ESI will be Wednesday, September 13, 2023.