Economic sentiment remains steady heading into 2023
Economic sentiment remained steady over the holiday period and into the new year. The Penta-CivicScience Economic Sentiment Index (ESI) stayed at 35.5 in its most recent reading, after increasing steadily between the beginning of October and mid-December.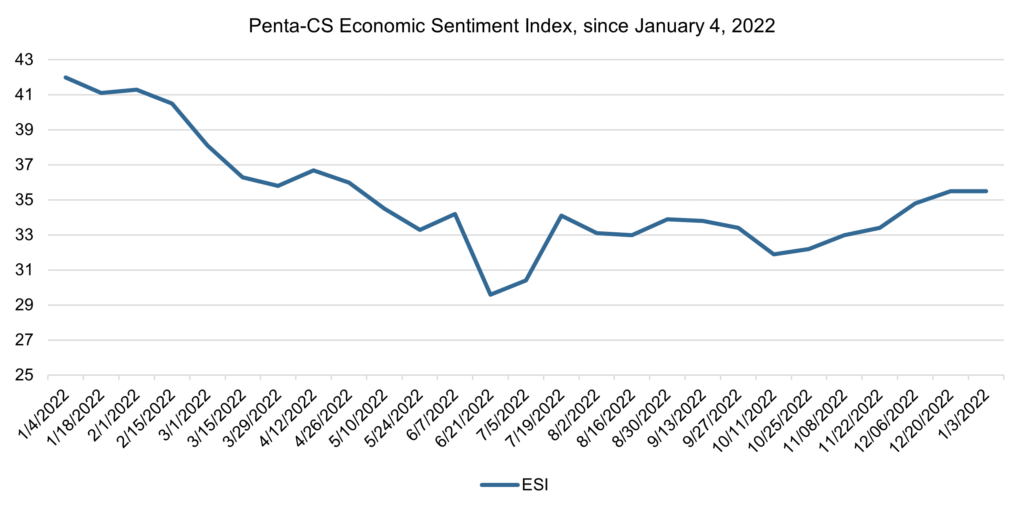 Two of the ESI's five indicators decreased over the past two weeks. Confidence in the US economy fell the most, dropping 2.1 points to 34.8, its third decrease in a row as we enter into the new year.
–Confidence in personal finances fell 0.9 points to 55.4, its first decrease since early October.
–Confidence in making a major purchase rose 0.1 to 21.5.
–Confidence in finding a new job rose 1.1 points to 42.7.
–Confidence in buying a new home rose 1.5 points to 22.7, its highest level since September.
Confidence in the US economy fell as a variety of economic projections released at the end of the year predict a rocky 2023: experts predict one third of the world economy will be in recession in the coming year. This projection comes alongside the International Monetary Fund's forecast for slowing economic growth, with global GDP growth expected to drop from 3.2% to 2.7% in 2023.
Confidence in finding a new job rose ahead of the Labor Department's December jobs report, which is due to be released this Friday. The report is likely to reflect an increase of 200,000 jobs and comes alongside the release of the Fed's readout of its December meeting, which is expected to provide insight into future interest rate hikes.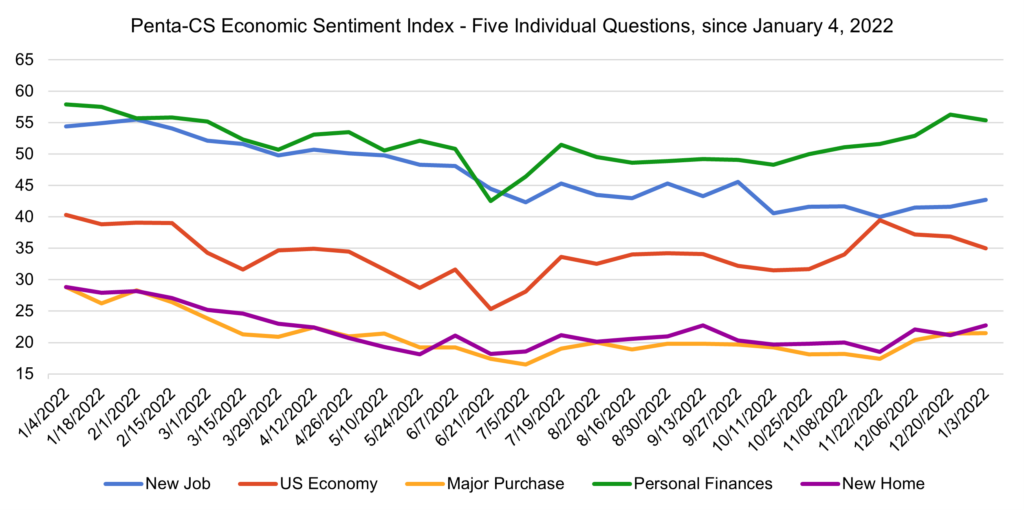 The ESI's three-day moving average began this two-week stretch at 34.7 on December 21. It rose to a peak of 38.0 on December 26 before falling to a low of 33.6 on December 29. The three-day average then trended upward to 36.0 on January 1, before rising to 36.3 on January 3 to close out the session.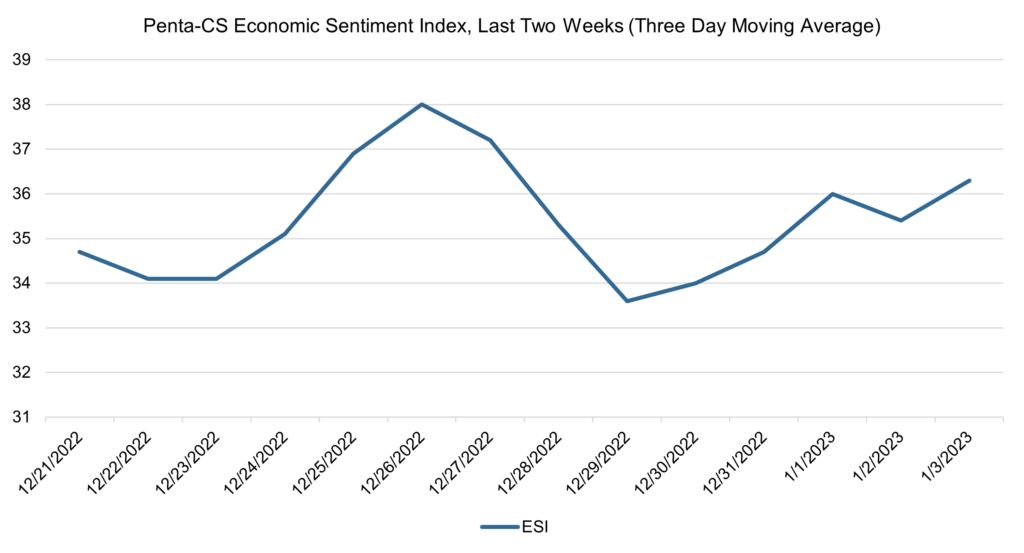 The next release of the ESI will be Wednesday, January 18, 2023.