Economic sentiment falls for first time since October 2022
Economic sentiment decreased slightly in the first full reading of 2023. The Penta-CivicScience Economic Sentiment Index (ESI) fell 0.3 points to 35.2 in its most recent reading.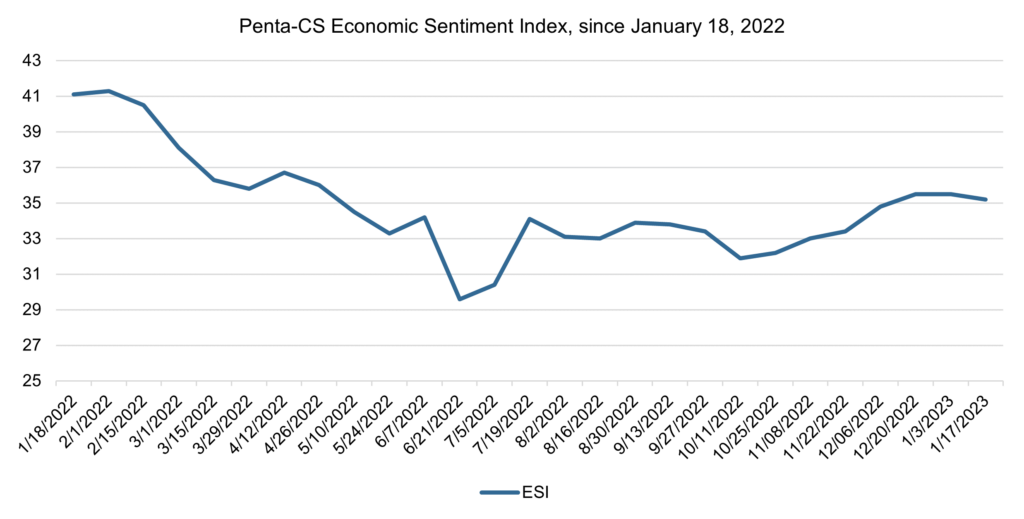 Three of the ESI's five indicators decreased over the past two weeks. Confidence in buying a new home fell the most, dropping 1.5 points to 21.2.
–Confidence in finding a new job fell 1.2 points to 41.5.

–Confidence in making a major purchase fell 0.2 to 21.3.

–Confidence in personal finances rose 0.9 points to 56.3

–Confidence in the U.S. economy rose 1.0 points to 36.0.
Confidence in buying a new home fell as mortgage rates rose compared to one year ago. The average rate for a 30-year fixed-rate mortgage was 6.48% for the week ending January 5, a significant increase from the average rate of 3.22% last January. High interest and mortgage rates have been accompanied by lower demand, with mortgage applications for the week of January 4 44% lower than a year prior.
Confidence in the overall U.S. economy rose as the consumer price index fell 0.1% in December 2022, the largest month-over-month decrease since April 2020. However, a steep drop in the price of gasoline drove most of the monthly decline, and when excluding volatile food and energy prices, core CPI rose 0.3% month-over-month.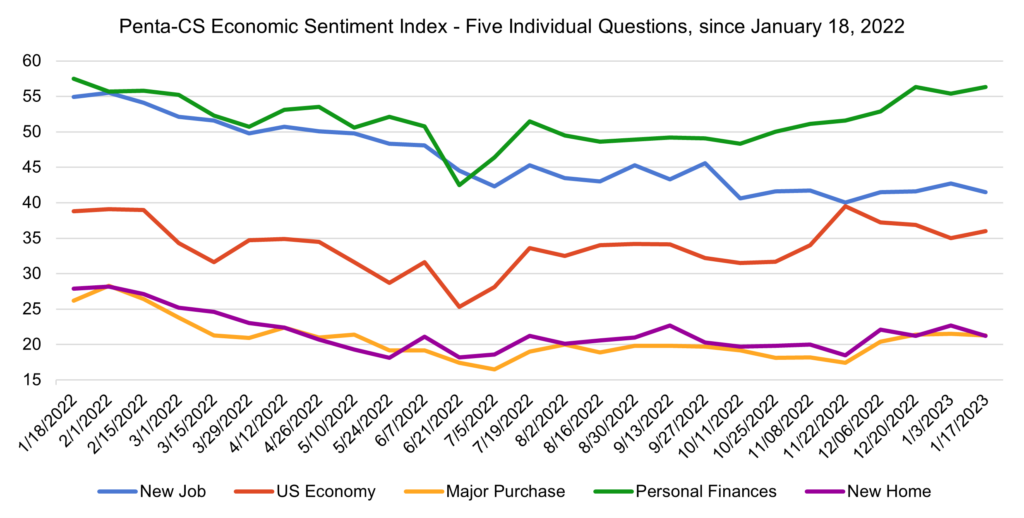 The ESI's three-day moving average began this two-week stretch at 35.6 on January 4. It rose slightly to 35.7 on January 5 before falling to a low of 33.6 on January 9. The three-day average then trended upward to a peak of 37.6 on January 16, before falling to 36.4 on January 17 to close out the session.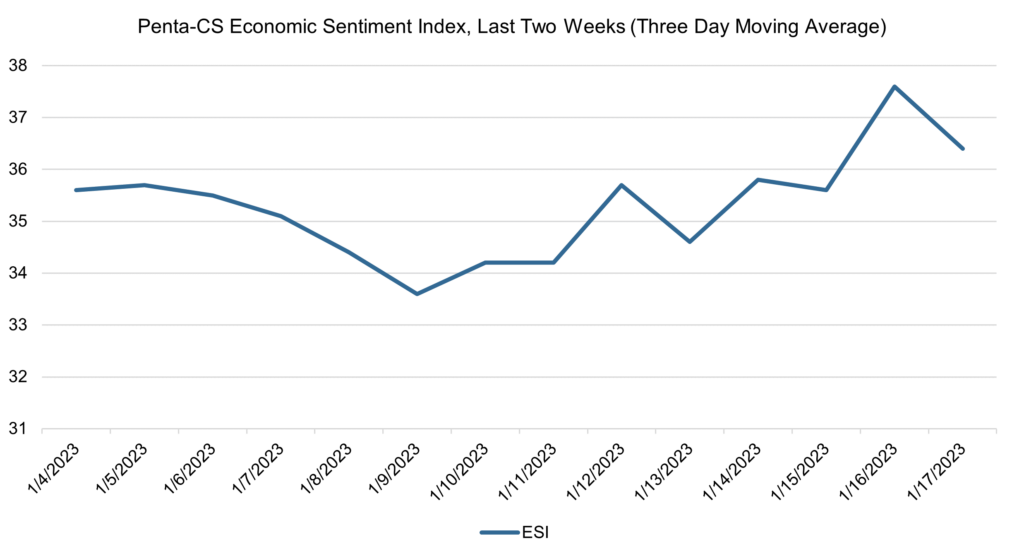 The next release of the ESI will be Wednesday, February 1, 2023.