Is the summer of good feelings coming to an end?
Economic sentiment decreased over the past two weeks, possibly marking the end of a period of relatively high sentiment that began in mid-June. The Penta-CivicScience Economic Sentiment Index (ESI) fell 1.4 points to 34.0—the third-largest decline of the year.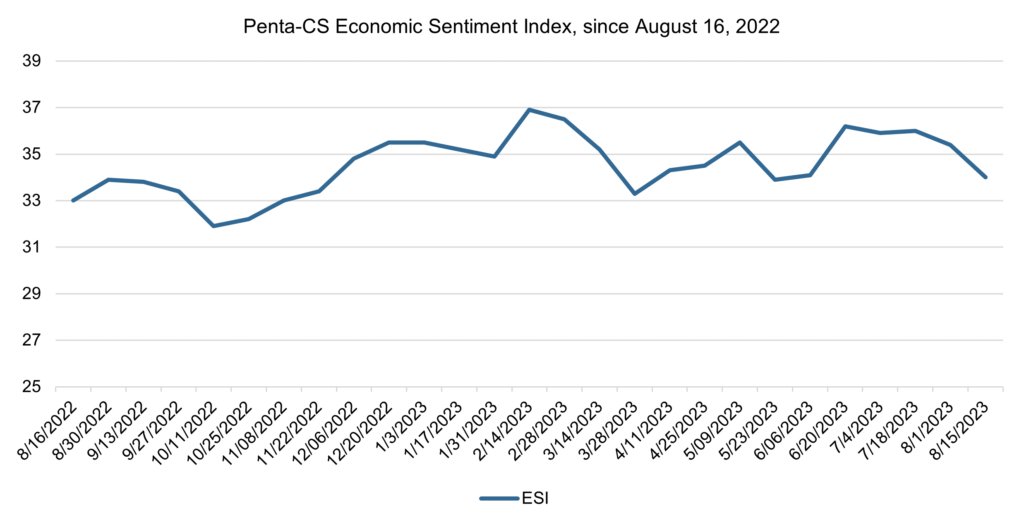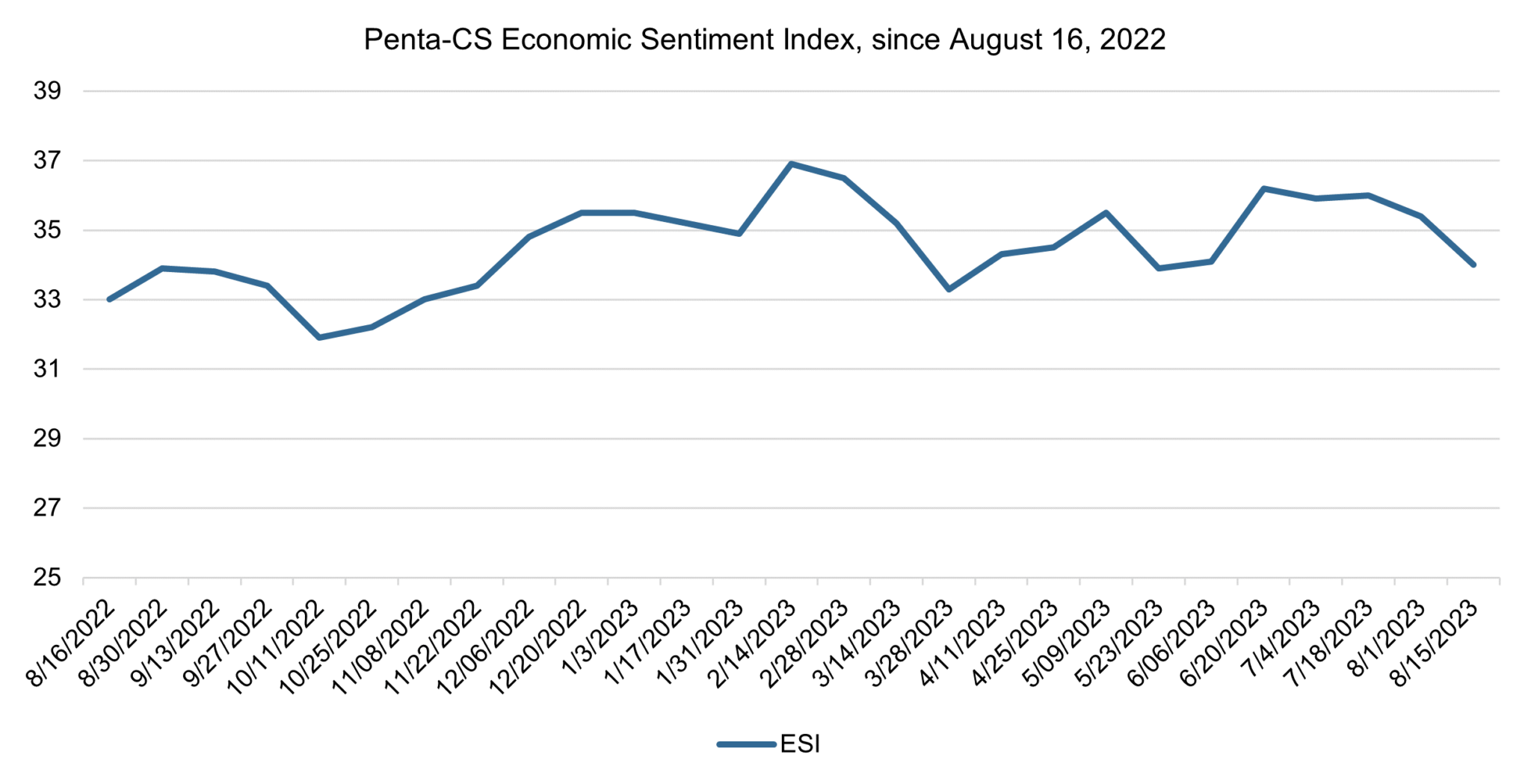 All of the ESI's five indicators decreased over the past two weeks. Confidence in making a major purchase decreased the most, falling 2.7 points to 21.7—its largest single-reading decrease in more than a year.
—Confidence in the overall U.S. economy fell 2.3 points to 33.1.

—Confidence in finding a new job fell 1.0 points to 39.9.

—Confidence in personal finances fell 0.4 points to 53.7.

—Confidence in buying a new home fell 0.2 points to 21.5.
On August 1, Fitch Ratings cut the U.S. debt rating from AAA to AA+ due to alarm over the U.S.' deteriorating finances and concern about the government's ability to tackle the growing debt crisis, which contributed to the Dow Jones Industrial Average falling more than 300 points.
Meanwhile, data from Bank of America shows that the number of people who made a hardship withdrawal from their 401(k) account during the second quarter rose to 15,950, an increase of 36% from the second quarter of 2022.
The rate of new credit card delinquencies exceeded its pre-COVID level, reaching 7.2% in the second quarter as Americans' credit card debt surpassed $1 trillion for the first time ever, according to a report out this month from the New York Fed.
The labor market is showing some signs of cooling as it added 187,000 jobs in July according to the U.S. Bureau of Labor Statistics—below the 200,000 that economists had predicted. However, the unemployment rate remained at a near-record low of 3.5%. 
According to Redfin, the total value of U.S. homes reached a record $46.8 trillion in June, surpassing the previous all-time high of $46.6 trillion set a year earlier. Mortgage rates are also  increasing—the average rate for a 30-year fixed mortgage is 7.53% as of August 14, up 15 basis points from a week prior.  High mortgage rates are contributing to the shortage of homes for sale, which is elevating home values.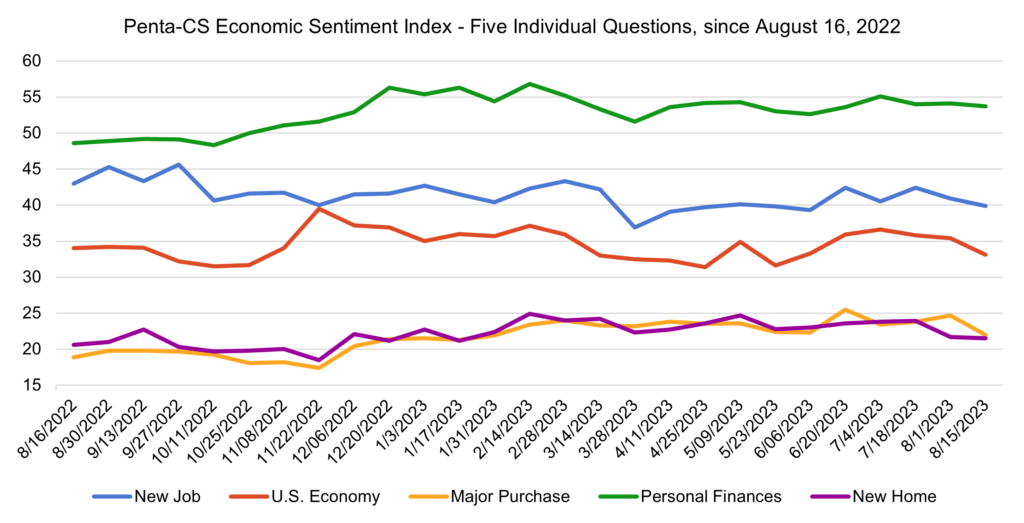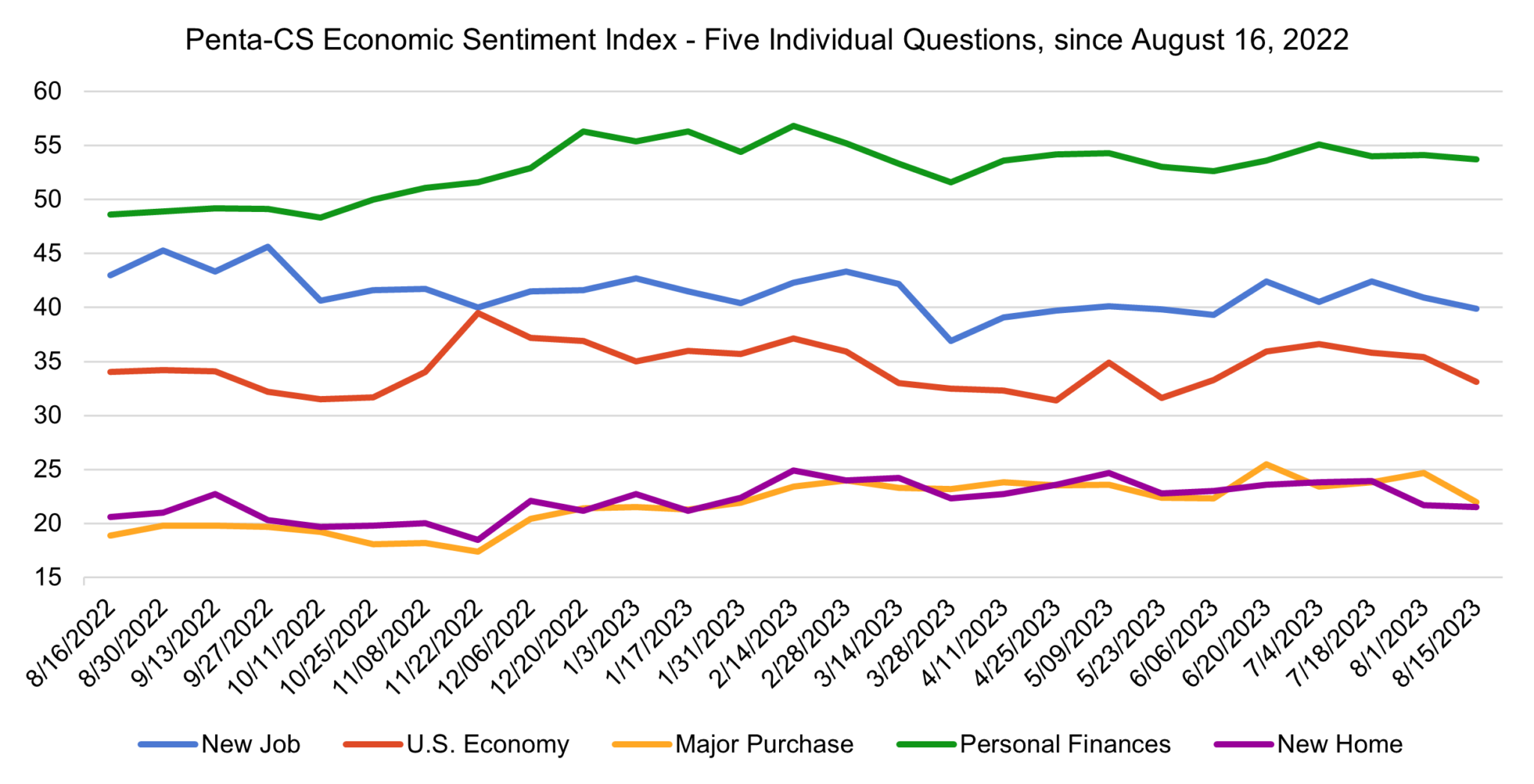 The ESI's three-day moving average began this two-week stretch at 35.3 on August 2. It rose to a peak of 35.8 on August 3 before trending downward to a low of 32.8 on August 6. The three-day average then rose to 35.7 on August 8 before falling again to 32.8 on August 12. To close out the session, the three-day moving average rose to 34.0 on August 15.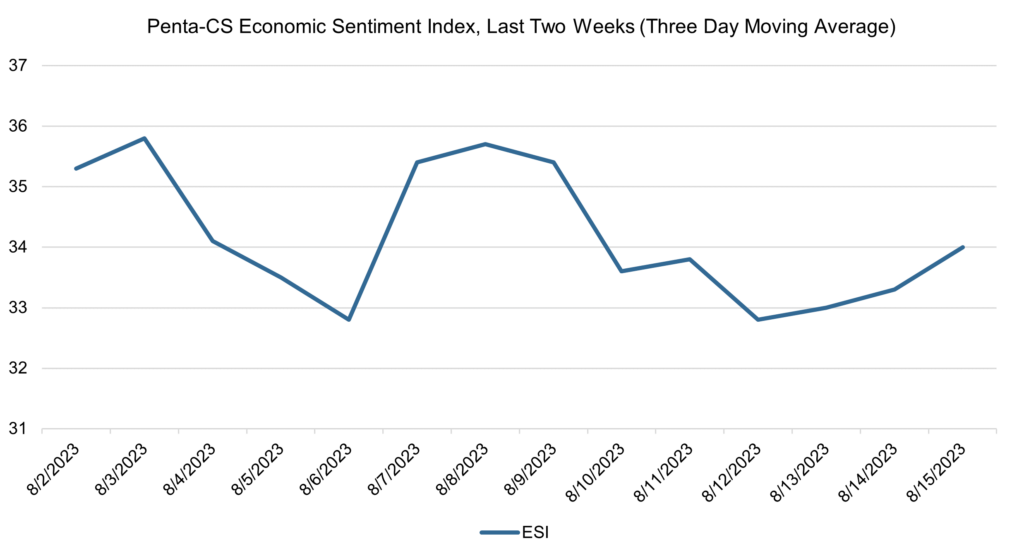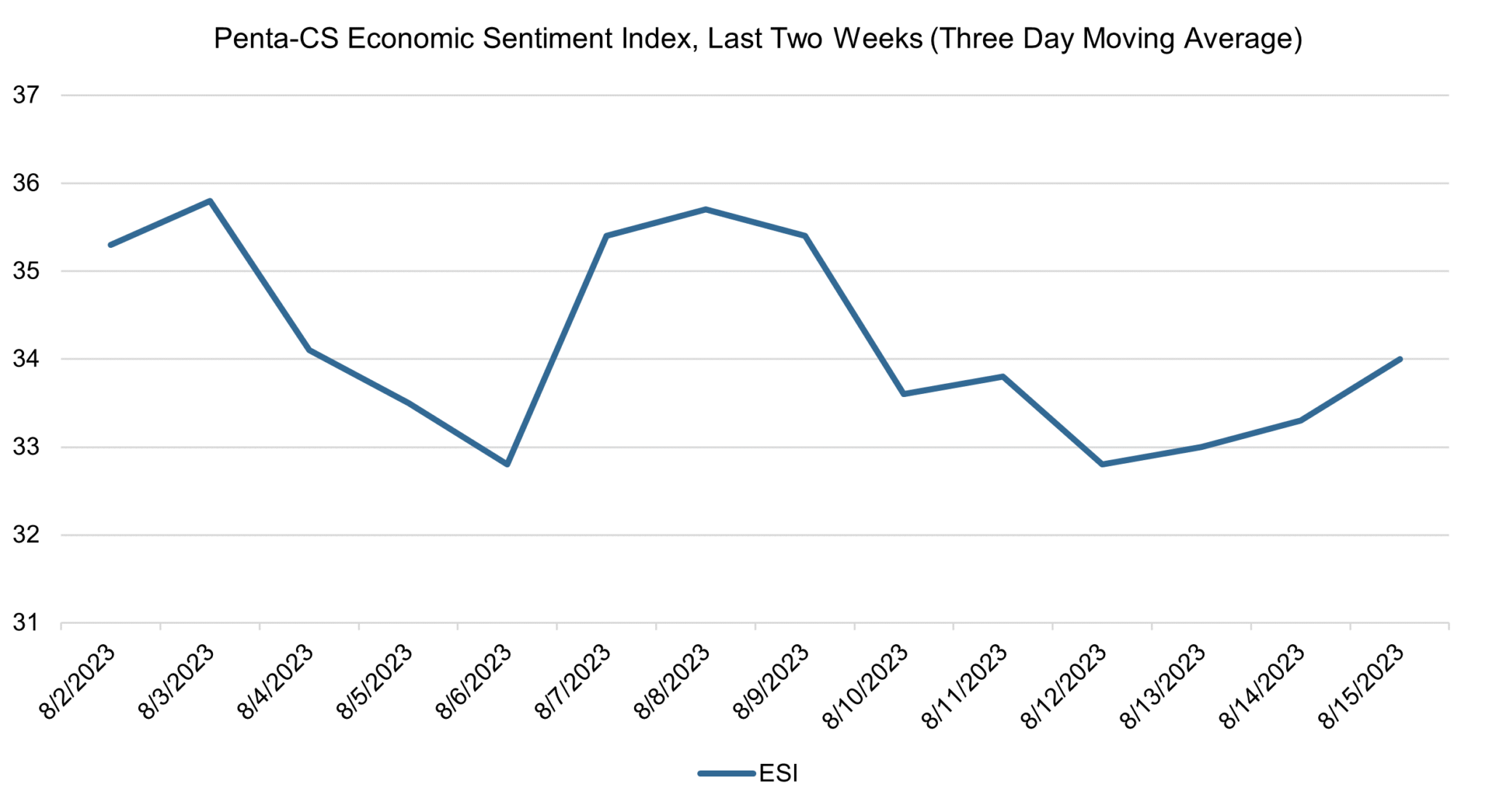 The next release of the ESI will be Wednesday, August 30, 2023.