Economic sentiment falls as consumer spending slows
Economic sentiment continued to decrease over the past two weeks, with confidence in personal finances leading the drop. The Penta-CivicScience Economic Sentiment Index (ESI) fell 0.3 points to 34.9 in its most recent reading.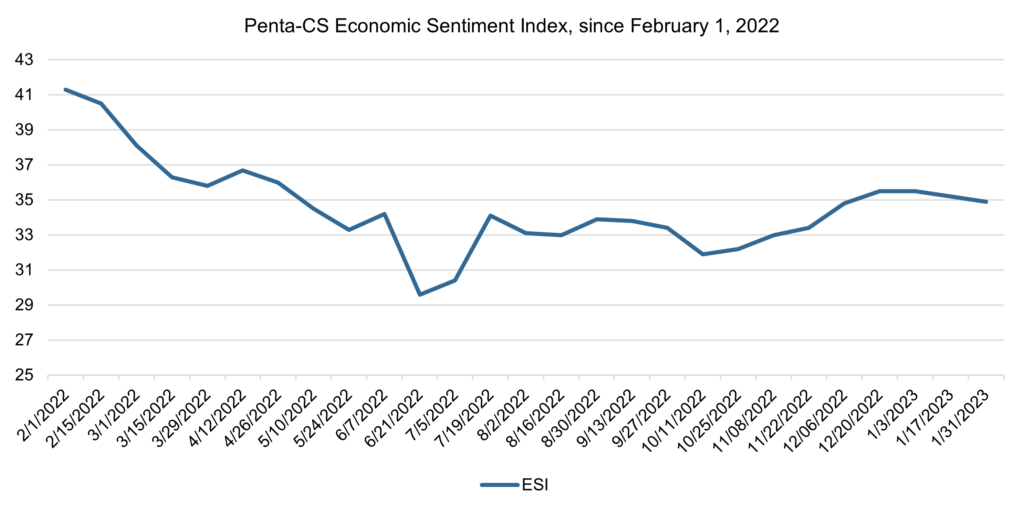 Three of the ESI's five indicators decreased over the past two weeks. Confidence in personal finances fell 1.9 points to 54.4, its largest decrease since August 2022.
–Confidence in finding a new job fell 1.1 points to 40.4.
–Confidence in the U.S. economy fell 0.3 points to 35.7
–Confidence in making a major purchase rose 0.6 points to 21.9, the highest it's been since April 2022.
–Confidence in buying a new home rose 1.2 points to 22.4.
Confidence in personal finances decreased as Americans' pandemic-era savings are dwindling after a period of increased consumer spending. The share of monthly income Americans set aside for savings fell to 3.4% in December 2022 from 7.5% in December 2021. This shift reflects the impact of enduring inflation and consistent interest rate hikes.
Interest rates are expected to rise again following Wednesday's Federal Reserve meeting. The upcoming hike in the federal funds rate will likely be smaller than other recent increases (with most analysts predicting a 25 basis-point increase). Consumers are already feeling the effects of rate hikes in a variety of ways: APRs on credit cards, for example, now exceed 19%, on average—an all-time high.
Confidence in finding a new job also declined, as layoffs persist throughout the tech industry and experts predict hiring will continue to slow in 2023. This drop comes ahead of the Labor Department's report on the state of the U.S. job market in January, set to release this Friday.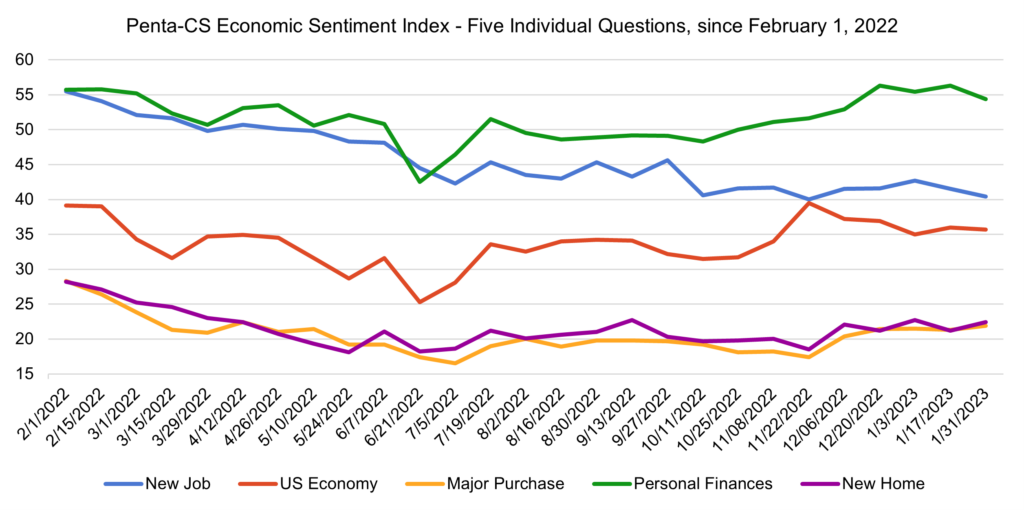 The ESI's three-day moving average began this two-week stretch at a peak of 36.96 on January 18. It then trended downward, briefly rising to 36.8 on January 20 before hitting a low of 32.7 on January 23. The three-day average then trended upward to a 36.4 on January 28, before falling to 33.7 on January 31 to close out the session.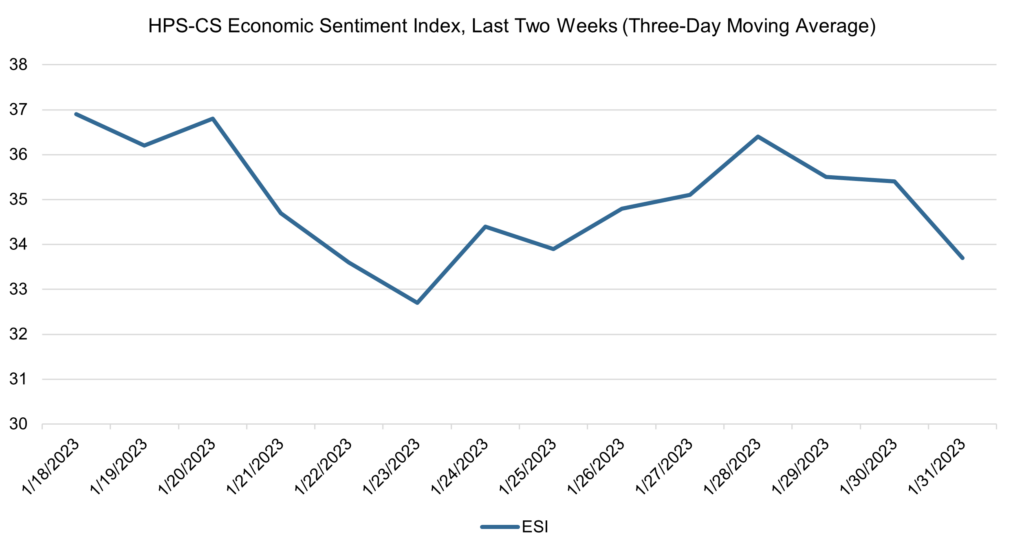 The next release of the ESI will be Wednesday, February 15, 2023.