Economic sentiment falls as Fed hikes rates
Economic sentiment decreased over the past two weeks, a period marked by news of potential economic softening and a further Fed rate hike. The Penta-CivicScience Economic Sentiment Index (ESI) fell 0.6 points to 35.4.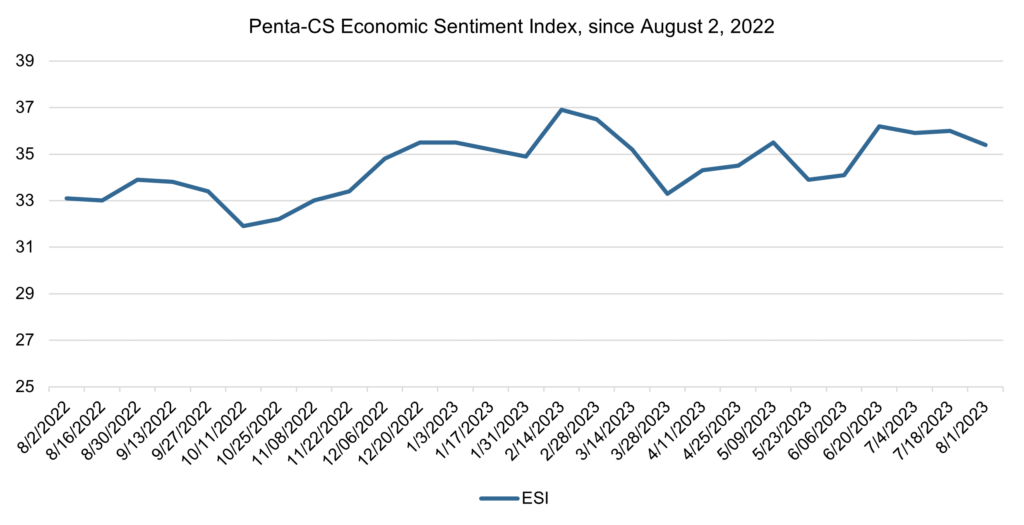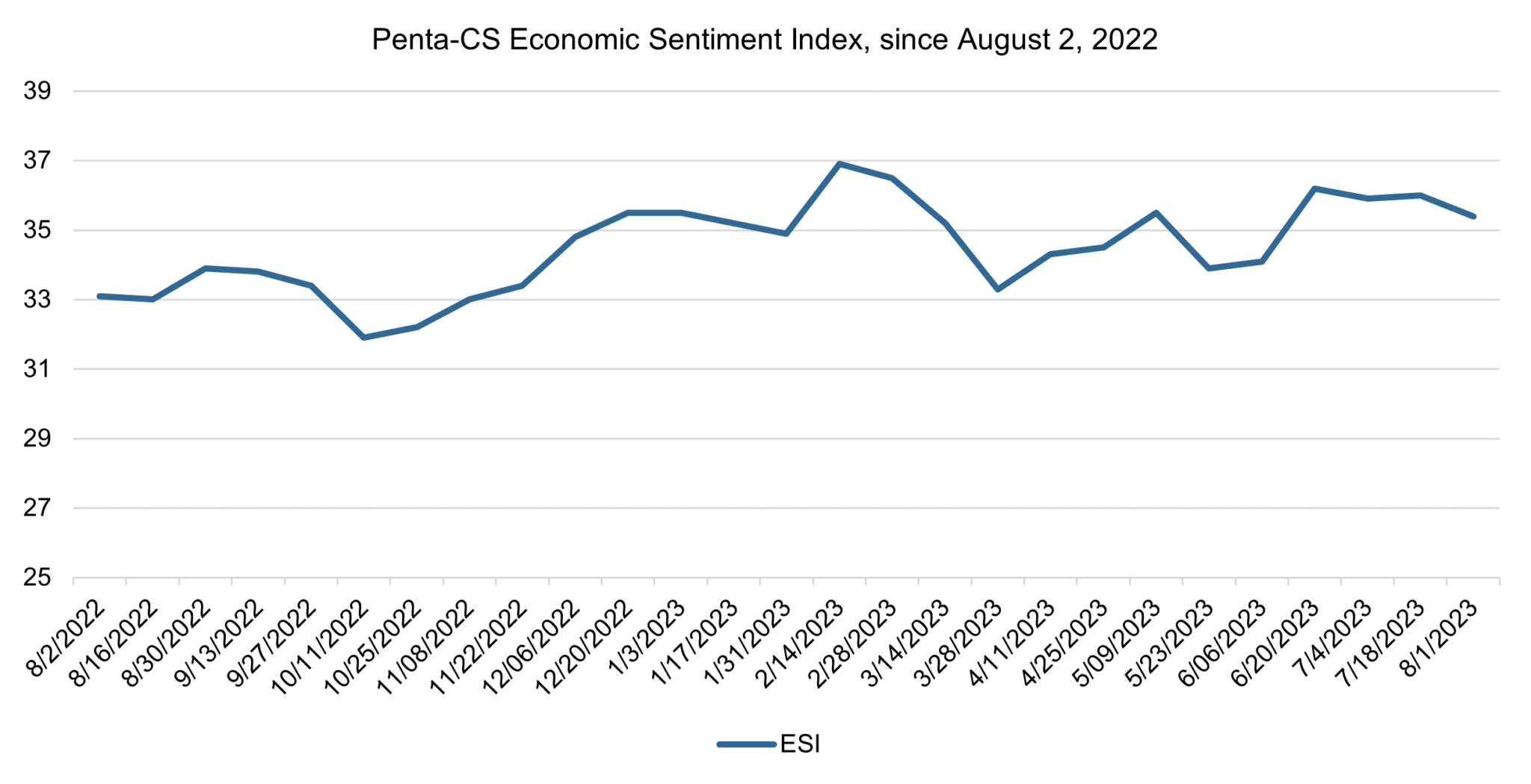 Three of the ESI's five indicators decreased over the past two weeks. Confidence in buying a new home decreased the most, falling 2.2 points to 21.7—its second largest single-reading decrease in more than a year.
—Confidence in finding a new job fell 1.5 points to 40.9.

—Confidence in the overall U.S. economy fell 0.4 points to 35.4.

—Confidence in personal finances rose 0.1 points to 54.1.

—Confidence in making a major purchase rose 0.9 points to 24.7.
While the labor market has remained strong, June's job report was the first time monthly job gains came in below expectations in 15 months, and some experts are predicting the slowdown in job growth to continue in July. For instance, JPMorgan chief economist Michael Feroli wrote "[w]e look for the slowing to continue next week and expect 175,000 job growth, with 140,000 of those coming from the private sector."
Despite the expected slowing job growth, jobless claim applications—a proxy for the number of layoffs in a given week—fell to its lowest total in five months the week of July 27 and the number of job openings remained little changed at 9.6 million as of the last business day of June.
According to the Bureau of Labor Statistics, consumer prices rose 3% in June compared with the year before—the smallest 12-month increase since March 2021. Although the data was promising, the Federal Reserve still approved its highly anticipated rate hike, raising the federal funds rate by a quarter percentage point to a target range of 5.25%-5.5%—its highest level in more than 22 years.
High interest rates have been a major contributor to gridlock in the housing market—buyers and homeowners took advantage of historically low rates to purchase homes or refinance mortgages and lock in lower borrowing costs before the current hiking cycle.
The low existing home inventory—about half of what it was four years ago—is also contributing to an affordability issue. The median existing-home price has risen for six-straight months to $410,200 in June—the second-highest price of all time, according to the National Association of Realtors.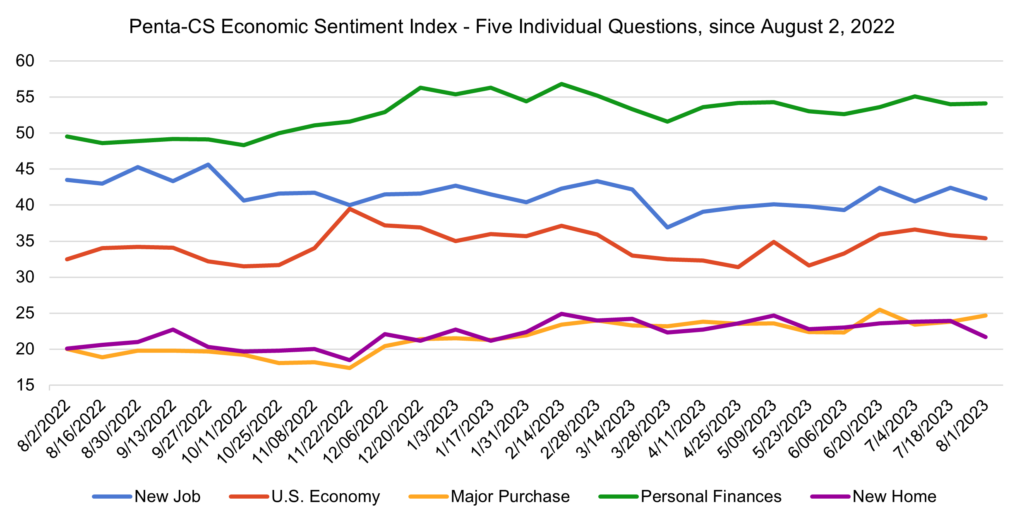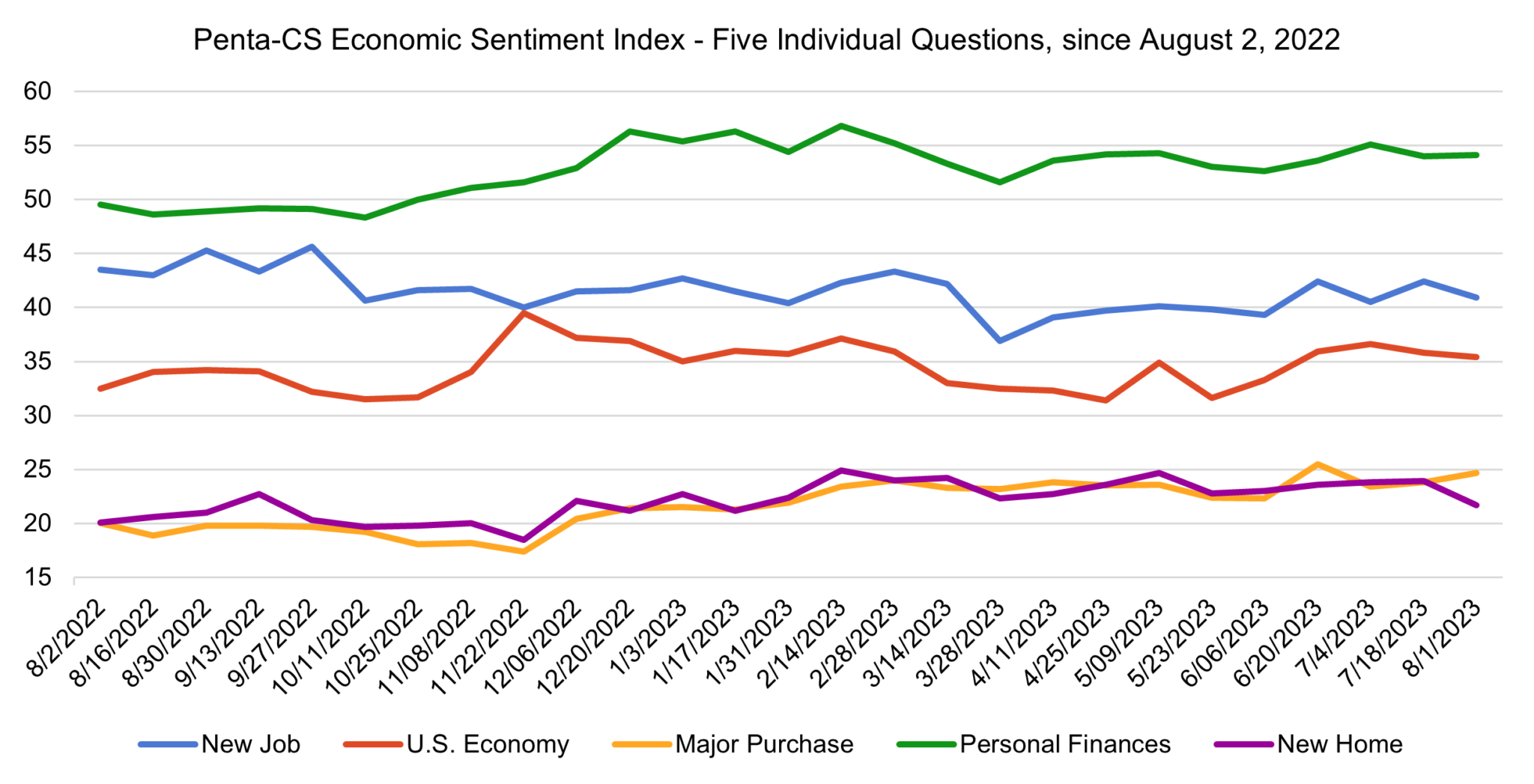 The ESI's three-day moving average began this two-week stretch at a peak of 37.1 on July 19. It then trended downward to 35.5 on July 21 before rising to 37.1 on July 24. The three-day average then fell to a low of 34.1 on July 27, rose to 35.2 on July 28, and fell again to 34.3 on July 29. To close out the session the three-day moving average rose to 35.5 on August 1.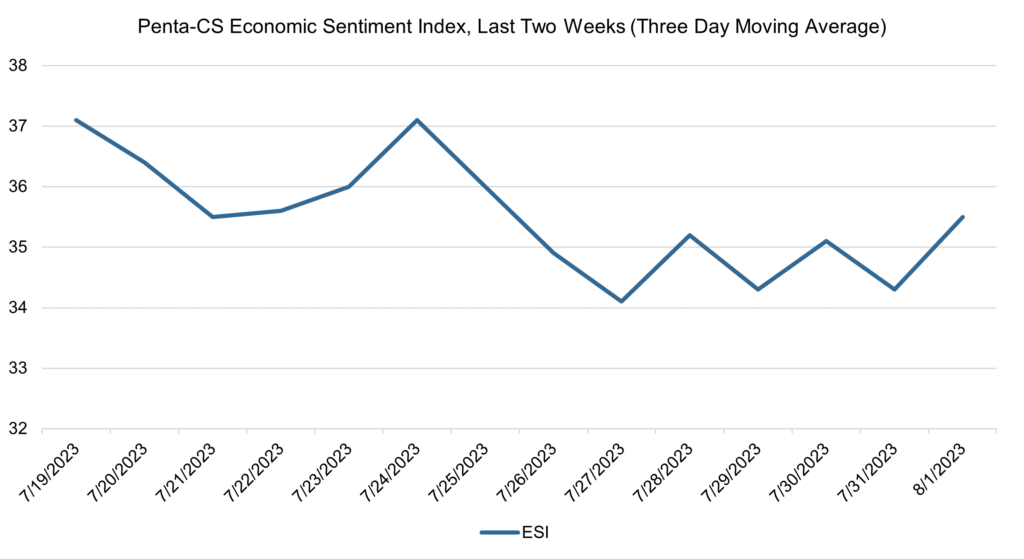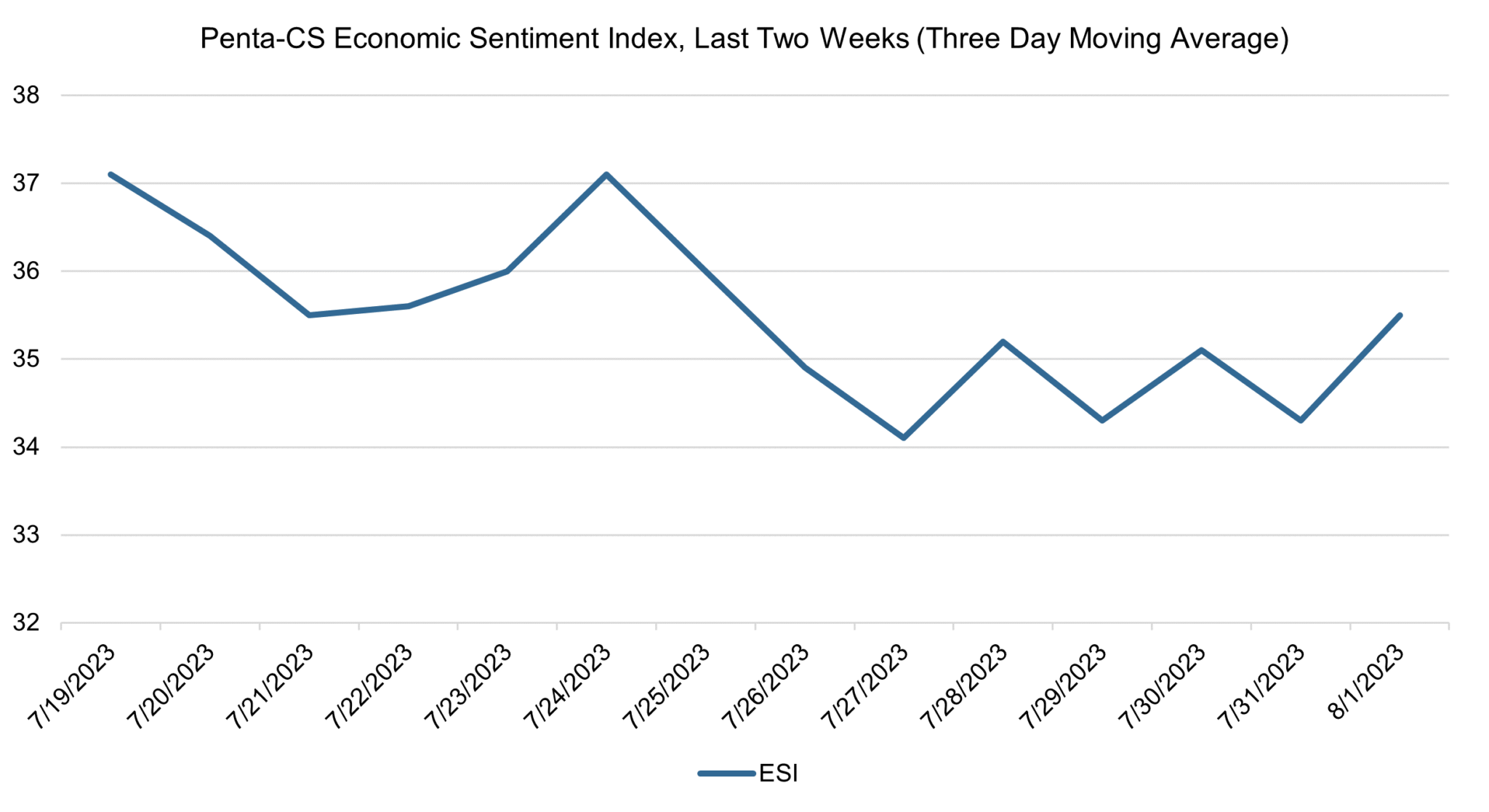 The next release of the ESI will be Wednesday, August 16, 2023.